Read recollections from the residents of present day Southlake:
Betty Springer
May 8, 2016
We bought in Southlake in 1984. We loved the small town atmosphere. I [became] very involved with the City as a result of a serious water distribution problem that often resulted in your shower going dry while you were still in it. I ran and was elected to the very first City Home Rule Charter Commission. Southlake had finally reached a population number that would allow them to adopt their own charter. A group of very dedicated citizens worked on that charter diligently for almost a year and presented it to the voters in the spring of 1987 when it was adopted. This was a major turning point in Southlake's ability to govern itself.
Tamara McMillan
April 8, 2016
We came to Southlake July 7, 1989 as part of a corporate transfer. Southlake Blvd. and White Chapel were pretty much open space with horses, donkeys and cattle. Lots of evening stars for viewing. If we wanted groceries we drove to Burris Market in Roanoke. Wine or hard liquor was a drive to Irving.

We made it through our first Texas summer and the Texas heat. We did not miss the Florida humidity. There were a number of pilots and transplants in our small neighborhood and we soon had a pretty active social life on the weekends. But then the school year began. We would invite people over for dinner or a drink and the response was "Never on Fridays. Don't you realize it is Carroll football night?" Not having children, we had no idea of the importance of this sport in Texas. We quickly learned to change our social calendar to Saturdays during football season and we became the "neighborhood watch" couple on these Friday nights when the neighborhood drove to Waco and other areas for games. The tradition continues.
Anita Robeson
April 3, 2016
Until the late 1990s, the Versailles subdivision, where we moved to in 2001, was a tree farm. As subdivisions moved in around FM1709 and Carroll Ave., wildlife got squeezed out. One day in about 2005, as my family was hurrying to catch a flight, an armadillo slipped into our garage. An armadillo!. Believe me, it's hard to herd an armadillo out of a garage. We had to leave or would miss our flight, so our petite neighbor Jill said she would call the city to come get it. Instead, she was instructed to upturn a garbage can over the 'dillo, load it into her car and drive it to the country!

Jill made it clear that was not going to happen. The city finally sent someone to get the 'dillo. At Christmastime, we gave Jill an armadillo tree ornament I had bought at the Alamo gift shop, From start to finish, very Texas!
Jack Cook
Jack Cook was born in Fort Worth, his family moved to Birdville and then to the Grapevine Prairie. On Easter Sunday 1934, when Jack was 15 years old, he and some friends drove past the spot where outlaws Bonnie and Clyde had murdered two highway patrolmen in now-Southlake.
March 29, 2016
The highway [Hwy 114] was fairly new then, so as we were going down the highway and look up on Dove Road, and there up on the top of the hill, there was a car parked up there. And it was a '34 Ford two-door.

We tried to get Hubert [friend, Hubert Long] to stop, check 'em out. He wouldn't do it. When we came back [by], well, boy there was all that crowd of people there. So we stopped then. 'Course had to, to see what was going on. Up the hill, there was a big blood spot over here, a little further was another big blood spot. One of the men that live up here on White's Chapel [White Chapel Blvd.} head the shots, said it sounded like a machine gun, said bang, bang, bang, bang. When we got here, they'd already carried the bodies away."
Marilyn Tucker
Marilyn Shumaker Tucker was born in the late 1930s in the community of Miners Chapel (south of Grapevine) and attended Grapevine schools. Her family was forced to sell their home and move from the little community when the Dallas-Fort Worth Regional Airport was underway in the late 1960s. The Shumakers bought 60 acres at the north end of Southlake from a Bob Jones family member and lived there until the early 2000s. Their homeplace is now the Bob Jones Nature Center.
March 29, 2016
When I was only 5 or 6 years old, my dad, Bill Shumaker, was asked to move a herd of Holstein cows from George Huffman's dairy on Glade Rd. to Mr. Brumlow's place on Brumlow Rd. Since big cattle trailers were not around, we drove the cattle down Glade to Pool Rd to Brumlow by horseback. My dad, my uncle Bill "Red" Trigg and I were the drovers. Can you imagine driving a herd of 30 or 35 Holstein cows down those roads today?
R. E. Smith
R. E. Smith's family dates to the late 1800s in now-Southlake. One of the city's parks, Royal and Annie Smith Park located on Johnson Road at Pearson Lane, is named for his parents.
March 29, 2016
I'm related by marriage to nearly every old family in this area. My mother's family is all buried at Lonesome Dove [cemetery]. My mother, Annie Isadora Willey, was born in a tent in Roswell New Mexico in 1901 It's an old Scotch-Irish family name.

My mother and father were reared in homes that followed the Primitive Baptist persuasion. Now that was a unique group of Baptists. The Primitive Baptists didn't own property. They met in schoolhouses or White's Chapel Methodist Church or any other church that would let them use their property.

My dad and his brother bought a farm in 1920 [at present-day Brumlow and Continental] and moved my grandparents and their six unmarried daughters onto that farm. But Southlake was a huge pocket of poverty. This was the poorest land to try and make a living in all of Tarrant county. East of Grapevine, where the airport is, was the Grapevine Prairie which was the most productive land in all the state of Texas. And you had the wealthy people living on it and they had big homes. But the people living west of Grapevine in Southlake, this was poverty."
Aliceanne Wallace
Aliceanne Wallace moved to Southlake in 1966 from Irving.
March 28, 2016
We wanted more space and our two girls wanted horses. So we found 20 acres fronting Continental Boulevard and lived there for 14 years.

The only gathering spot was a little grocery store on the north side of SH 114 [Casey Grocery sat on the northeast corner of Carroll Ave. and Hwy. 114.] It was run by Bob Steele, the volunteer fire chief. That's where city business was cussed and discussed.

While other states elect their city secretary, that office is an appointed one in Texas and Les Clow, Southlake mayor at the time, was the one who asked me if I would step in on approval of the city council. I always said they picked me because I owned a typewriter and an adding machine. I worked for the city from 1968 to 1977. I loved the job."
Mack Garvin
August 20, 2013
I was reading the Southlake Journal article on the Historical Society award and was delighted to see the accompanying picture of my great grandparents Jim and Lillian Davis. My great grandparents always took care of the grave markers on their property and my grandmother fought to have them designated as a historical site.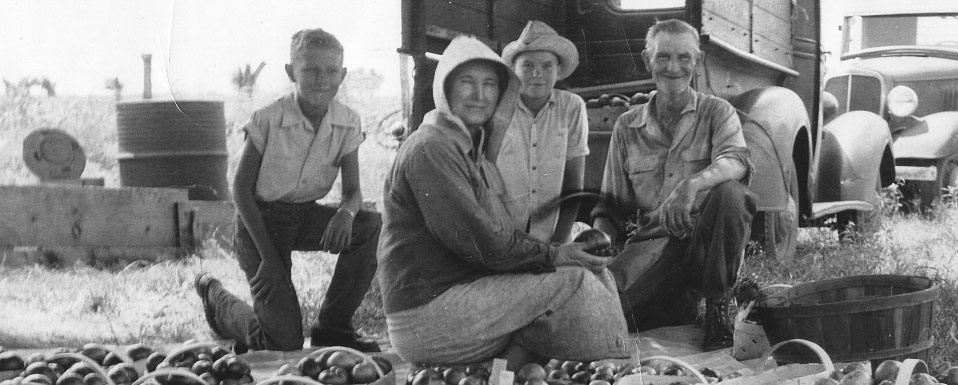 Dave Lieber
July 17, 2013
When half the world hears about Southlake, they think about high school football. And a key part of contributing to that fame is the 72-game regular-season winning streak the team owned from 2001-2007. A state record, until Galena Park North Shore went 78 games in a streak that ended two years after Carroll's.

I was at the game in 1994 that was supposed to be the 73rd win for Carroll. It came against rival Gainesville, who romped the stunned Dragons 43-21. I was there in my role as the Star-Telegram's Northeast Tarrant columnist. My job was to be at important events in Southlake history. This game was one. The opening of Southlake Town Square was another. There were many more. Here's what I remember from that night.

With a minute to go in the game, legendary coach Bob Ledbetter barked at his team, "Come here!" The Carroll team gathered around. Maybe his players didn't know what losing was like, but Ledbetter would give them a short course. Sometimes losing is just as good.

The coach said, "You keep your heads up. You shake their hands. You show class when you go out there. "You understand me?"

The clock ran out, and the players walked to midfield. It wasn't easy. There was a lot of pain on the faces of teen-age boys hiding behind helmets. But they kept their heads up, shook hands and showed a lot of class when they went out there. They had understood.

That, to me, was a classy moment in the town's history.
Cindy Rhoades
December 21, 2012
I have lived all my life in Southlake (born in the Grapevine Clinic/Hospital on NW Hwy in 1959). My Parents were James and Ruby Davis. My mother went to Carroll School, as did my brothers, Jimmy & Jerry. Jimmy graduated 1966 and Jerry 1968. I graduated CHS in 1977. My father, James, was the first volunteer police officer in Southlake. I married Rusty Rhodes, 1976 CHS graduate, in 1980. My children, Jennifer and Christopher, graduated CHS is 2000 and 2002. And my granddaughter, Parker, now attends Johnson Elementary!
Wisteria Haines
March 16, 2012
I lived on E. Highland with my Grandparents Charles William & Betty Kreycik on 40 acres. My grandpa was a Captain for Texas International and used to have to drive to Love Field before DFW was built. It was a beautiful piece of prairie and the big skies were beautiful prior to all the light pollution. It was a lovely rural place to grow up and my the mailbox my grandfather built is still on E. Highland facing where the driveway used to be. My grandparents built the house that is now gone in the early 50's. Prior to that, they lived in Grapevine. Oh how I miss those days.