2023 Annual Town Hall Exhibit
Join the Southlake Historical Society July 8-Aug. 19 for our ninth annual Town Hall exhibit — this summer, it's "Lonesome Dove, the miniseries: Dramatic photographs by Bill Wittliff." Hours are 10 a.m.-8 p.m. Monday-Thursday; 10 a.m.-6 p.m. Friday-Saturday; and closed on Sunday. The exhibit will be on display in the lobby of Southlake Town Hall, 1400 Main Street.
The over-fifty framed photographs in the exhibit were shot on location by Texas legendary screenwriter and the miniseries' executive producer, Bill Wittliff.
The traveling exhibit — created as part of the permanent Wittliff Collections at Texas State University in San Marcos — is sponsored by Humanities Texas, a non-profit state affiliate of the National Endowment for the Humanities.
Don't miss it!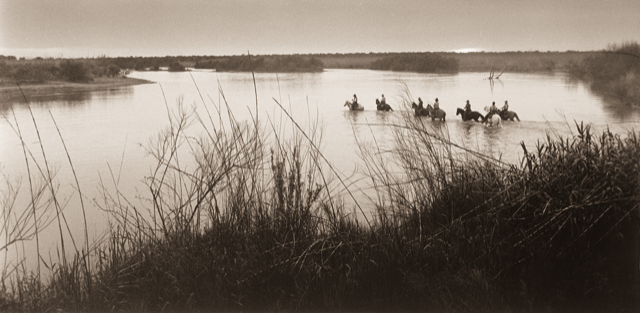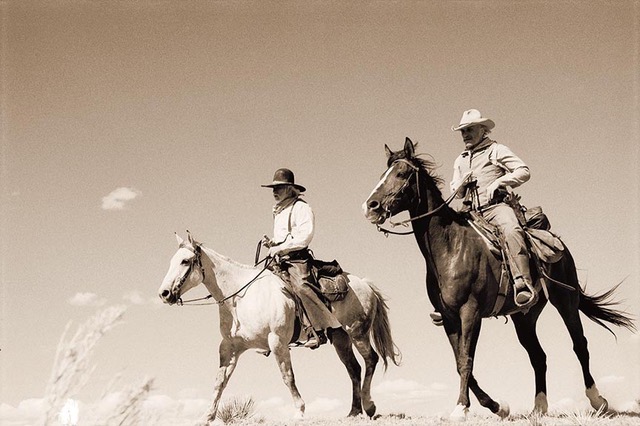 There's So Much to Lonesome Dove
Readers and viewers alike continue to be captivated by the Lonesome Dove saga and its characters, be it the book or the miniseries.
There are a number of audio and video interviews with the author about his book, such as this 1995 NPR of Larry McMurtry with Terry Gross on Fresh Air and this brief question-and-answer session.
There are articles about how Bill Wittliff came to create the miniseries, such as this August 2019 Texas Monthly article by writer John Spong, who wrote: "Wittliff read McMurtry's Pulitzer Prize-winning trail-driving saga when it was published in 1985, and a year later was hired to translate it to the screen."
You can find on YouTube interviews with miniseries actors, including this 1996 interview with Robert Duvall, who admits that of all his acting roles, his favorite was Augustus McCrae.
In March 2016, a Lonesome Dove reunion was held in the Fort Worth Stockyards, bringing together Bill Wittliff and many of the actors including Robert Duvall (Augustus McCrae), Diane Lane (Lorena Wood), Danny Glover (Joshua Deets) and Ricky Schroder (Newt Dobbs). Fort Worth Magazine wrote several articles about the reunion and a few clips can be found on YouTube as well.
Did You Know?
Larry McMurtry was a University of North Texas graduate. The author chose the title for his novel after seeing a church bus with Lonesome Dove Baptist Church (located in Southlake) written on it. He explains in this undated interview.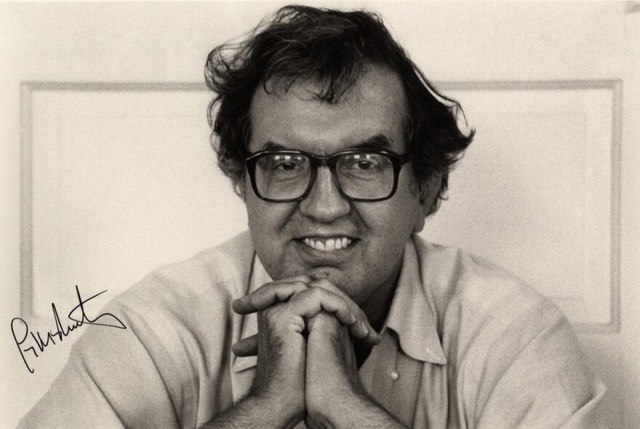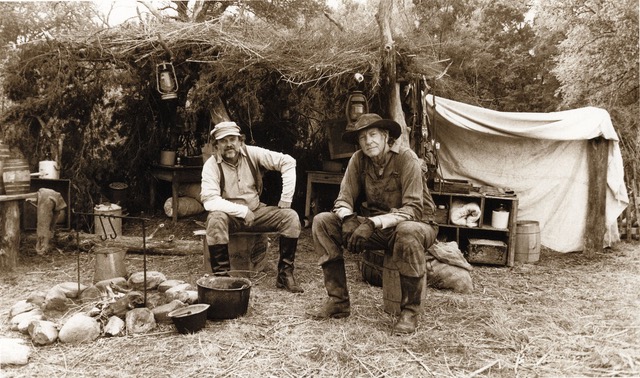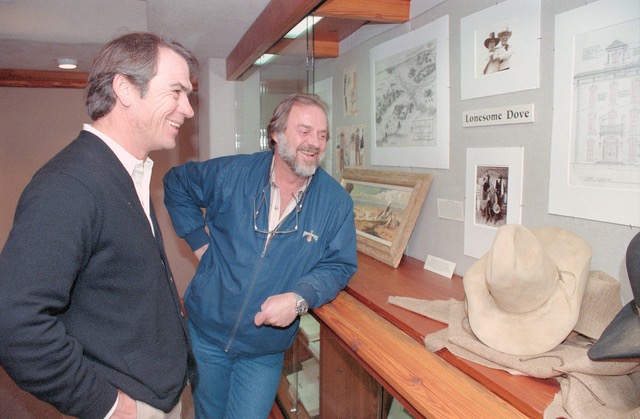 Yellowstone creator Taylor Sheridan said the following about Lonesome Dove in a Fort Worth Magazine article by Brian Kendall: "I had read Lonesome Dove probably five times before I saw the miniseries. But I remember being home before I went off to college and watching it and thinking, 'I want to make that.' I didn't know what form at the time; I just knew I wanted to make that."