1919 Carroll School: Where It All Began
"This is where it all began," longtime Carroll ISD Supt. Jack D. Johnson said with emotion in 2009 as he stood in the 1919 Carroll School's entryway before giving a tour to a Southlake Historical Society member.

From its start in 1919 until the 1960s, when new schools went up, the school was the centerpiece of the community. It's where both Carroll ISD and the city of Southlake got their start (in 1956, residents came to the school to vote on whether to incorporate as a township).

The society's 2019 exhibit celebrated the centennial of the school nicknamed Carroll Hill School.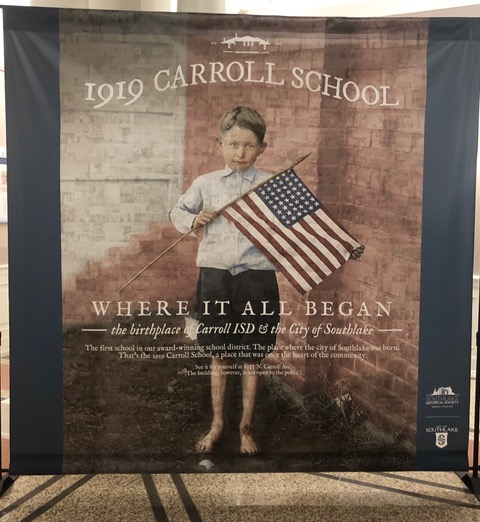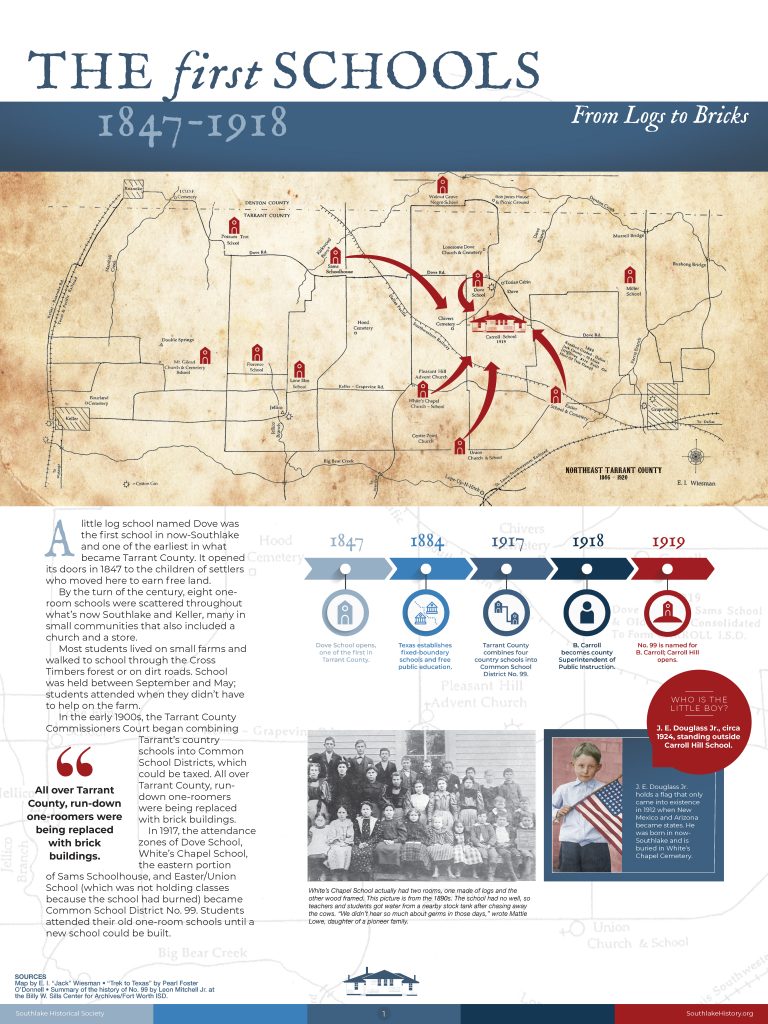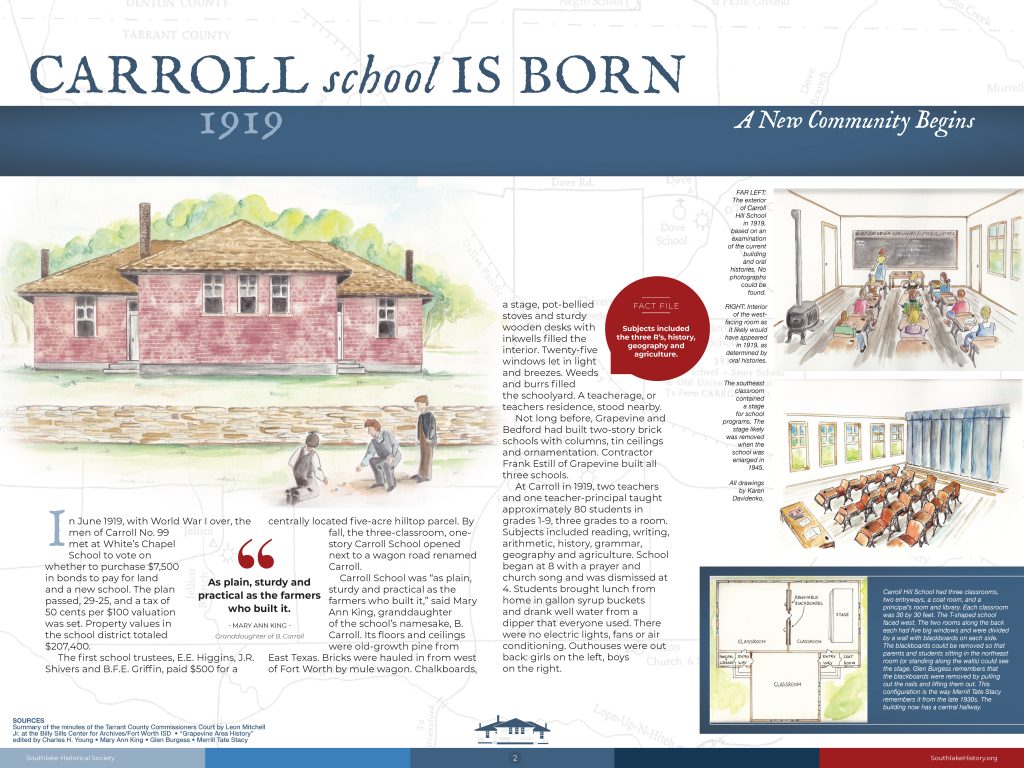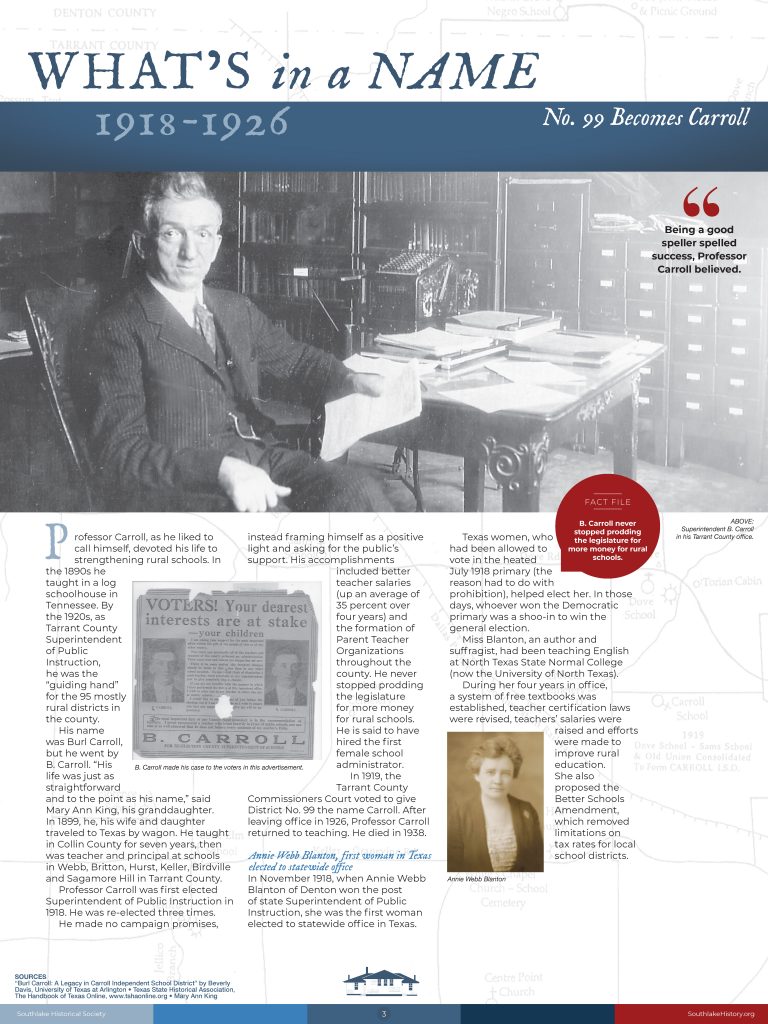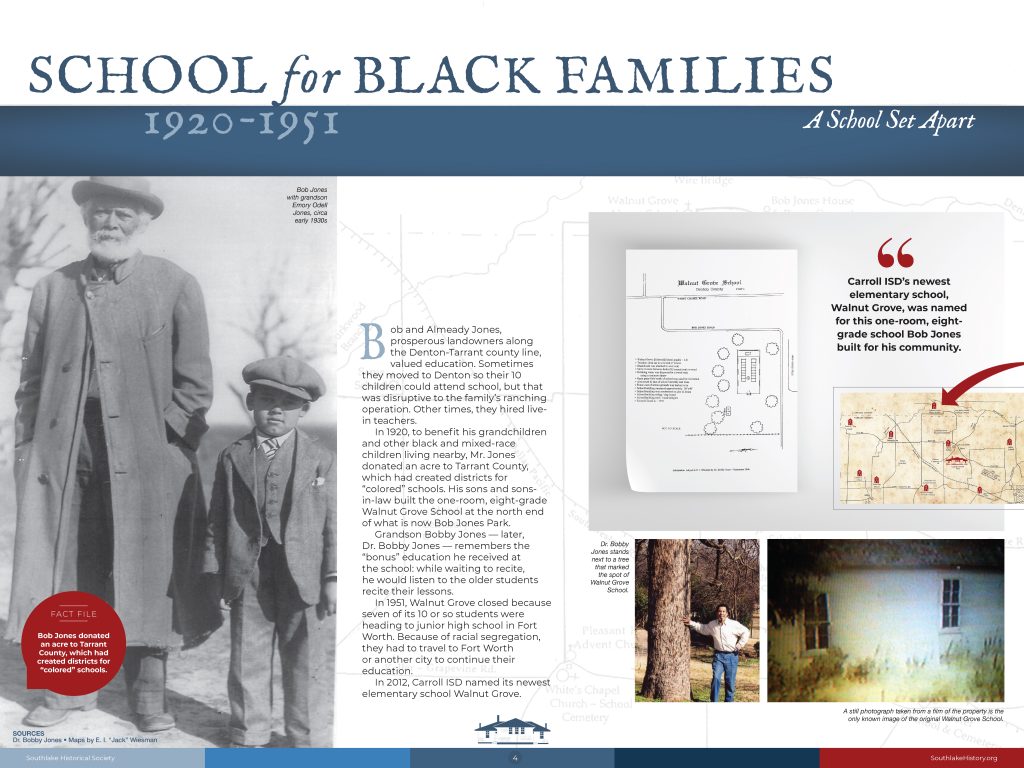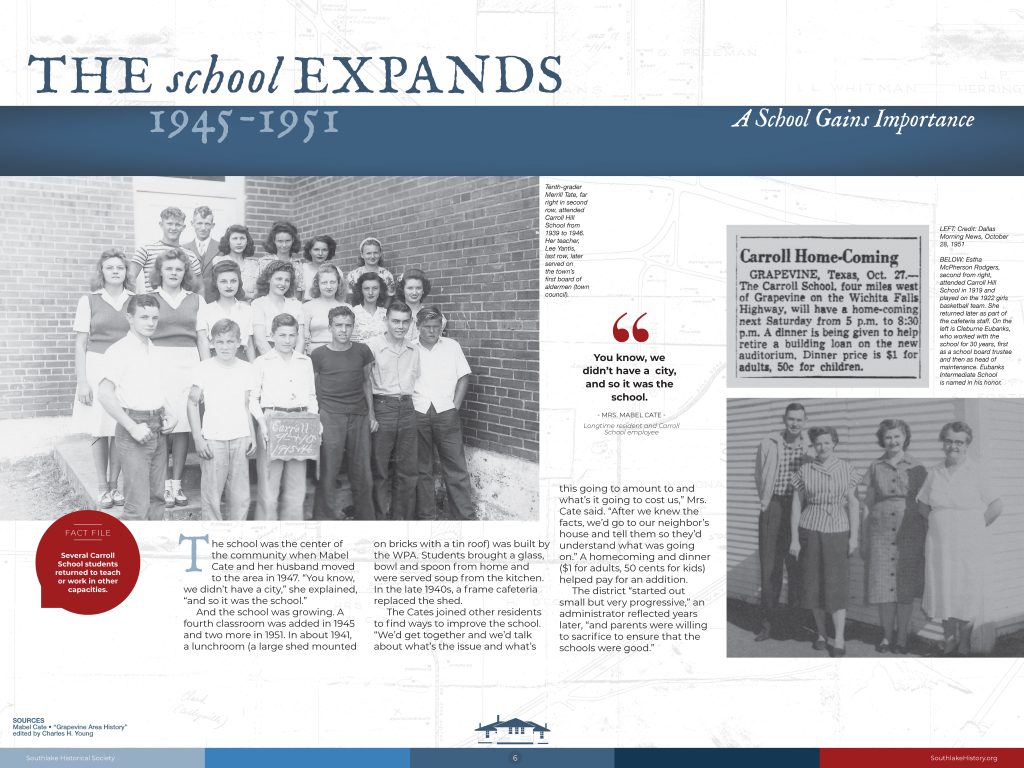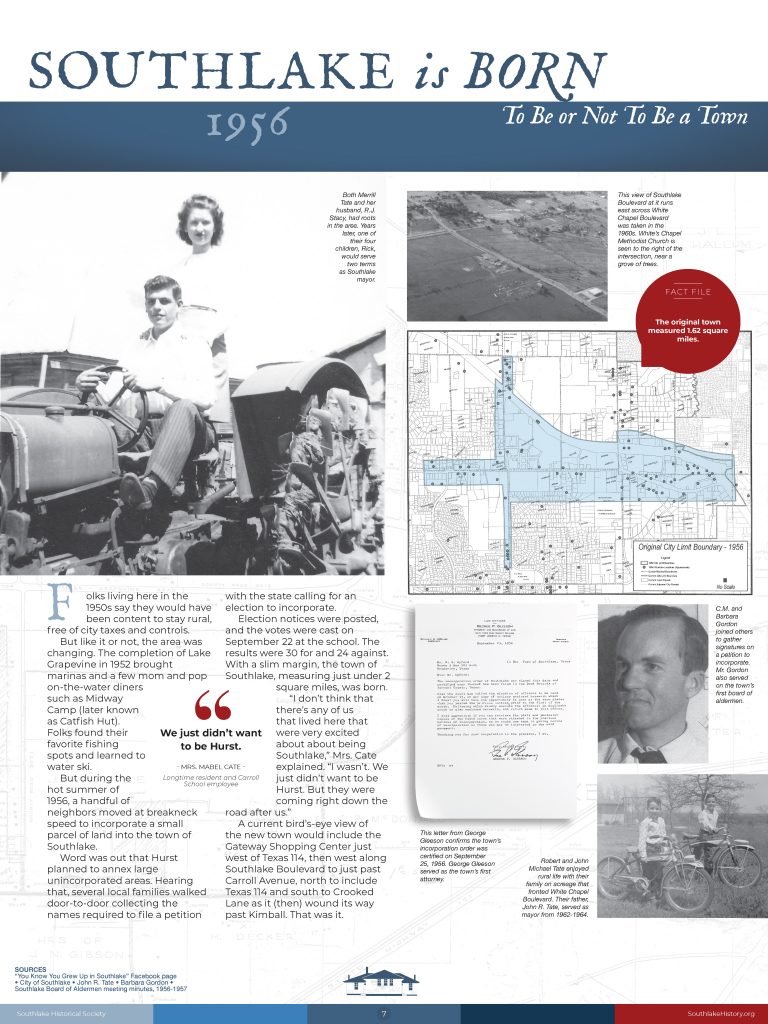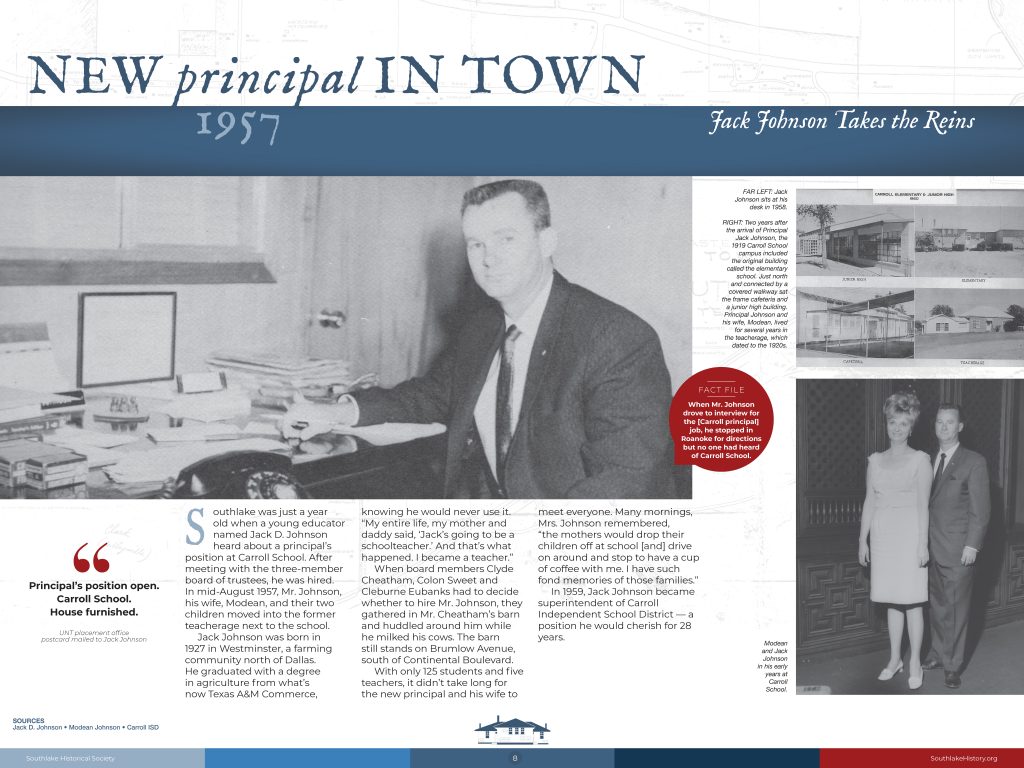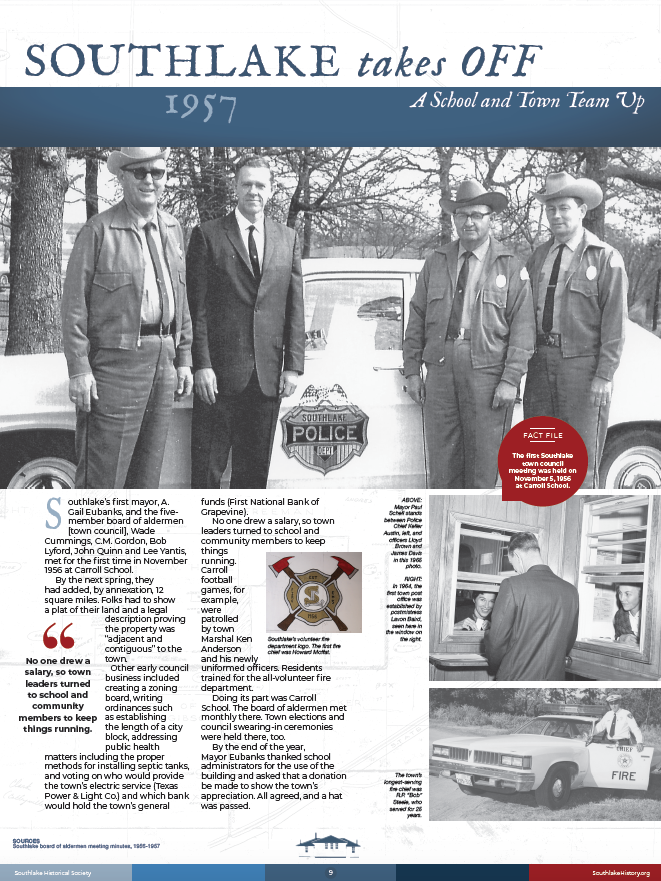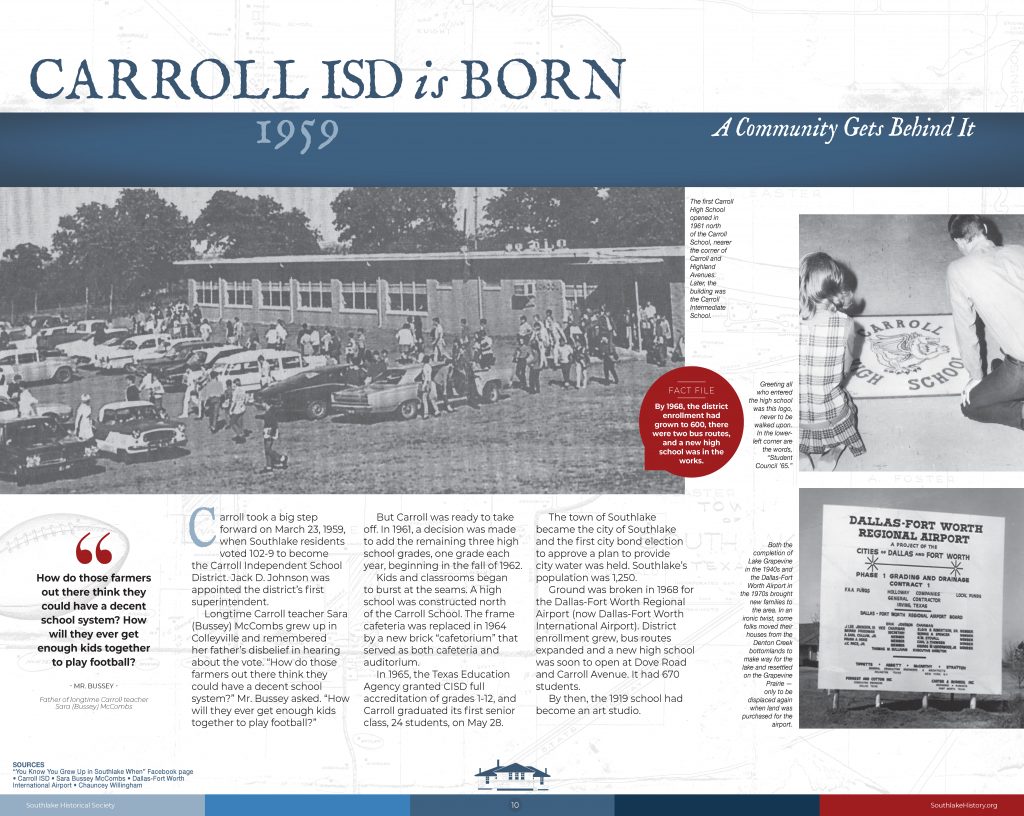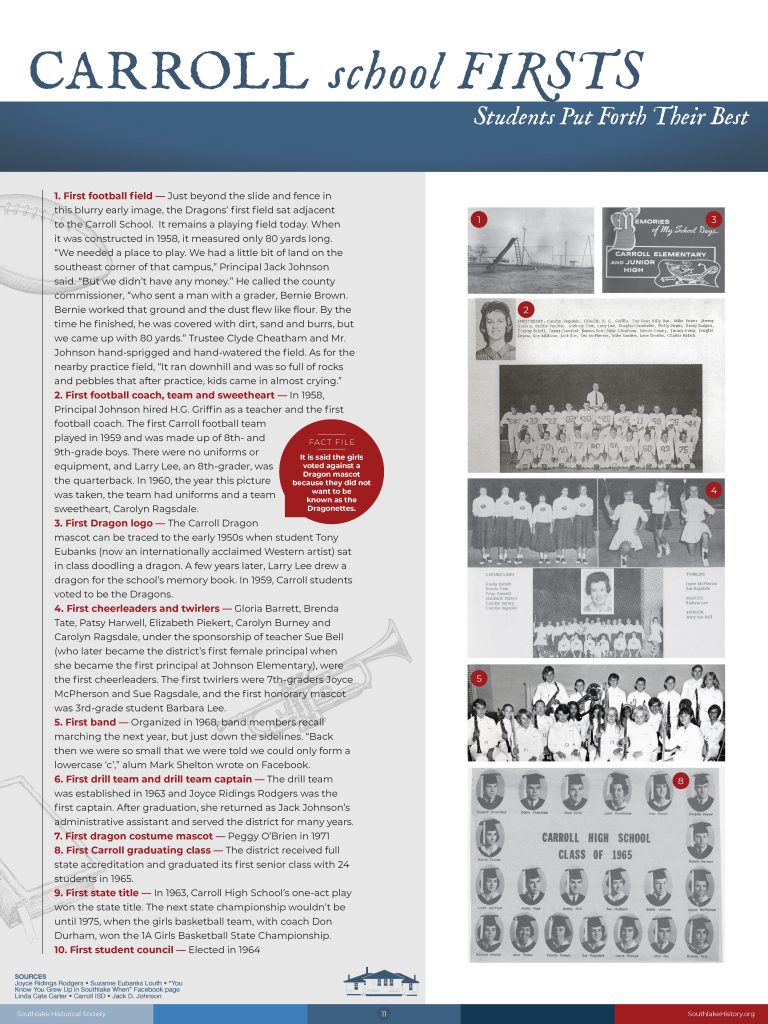 ---
The Yanks Are Coming: How Texans Helped Win the Great War
Trench warfare. Cowboys turned doughboys. An "ace" aviator shot down by Spanish influenza. Poppies. Armistice Day.
Remind me what war that was…
It was World War I — a war that changed the world.
The society's 2018 exhibit commemorated the centennial of "the war to end all wars."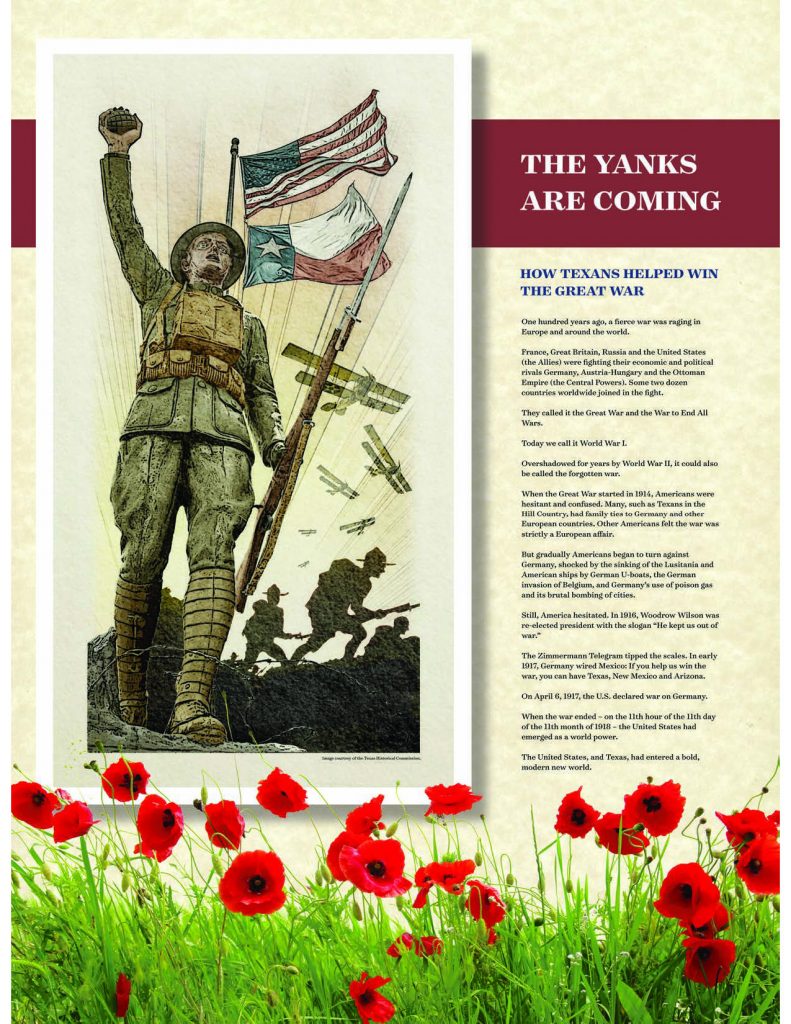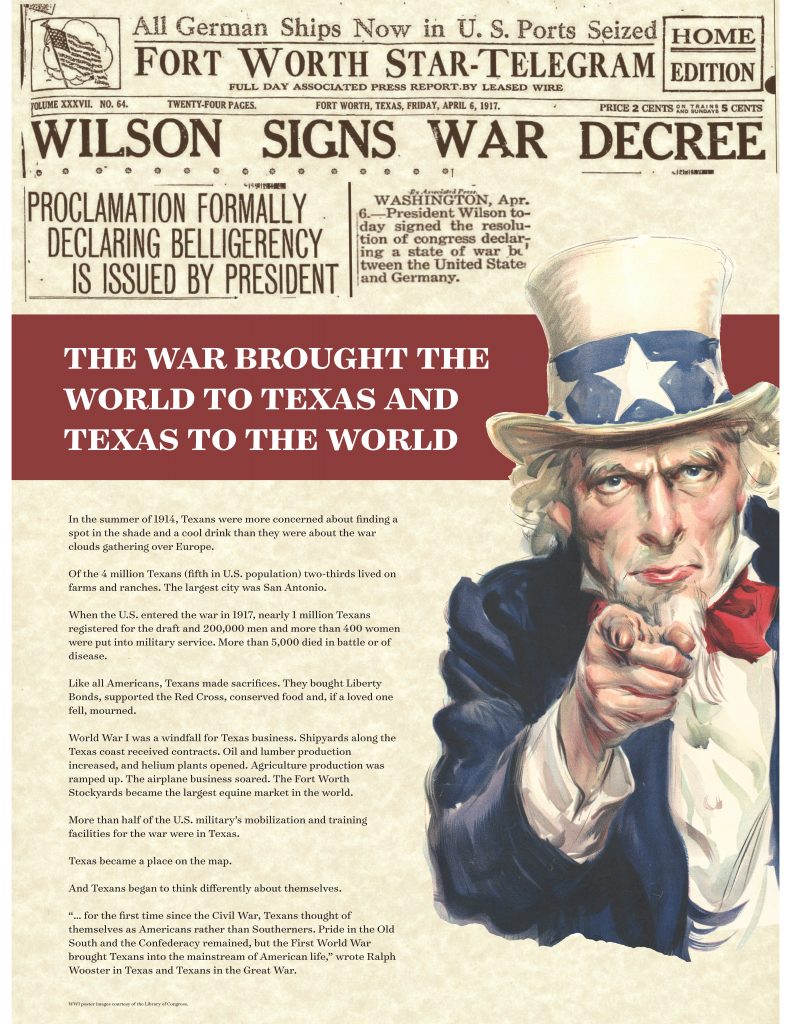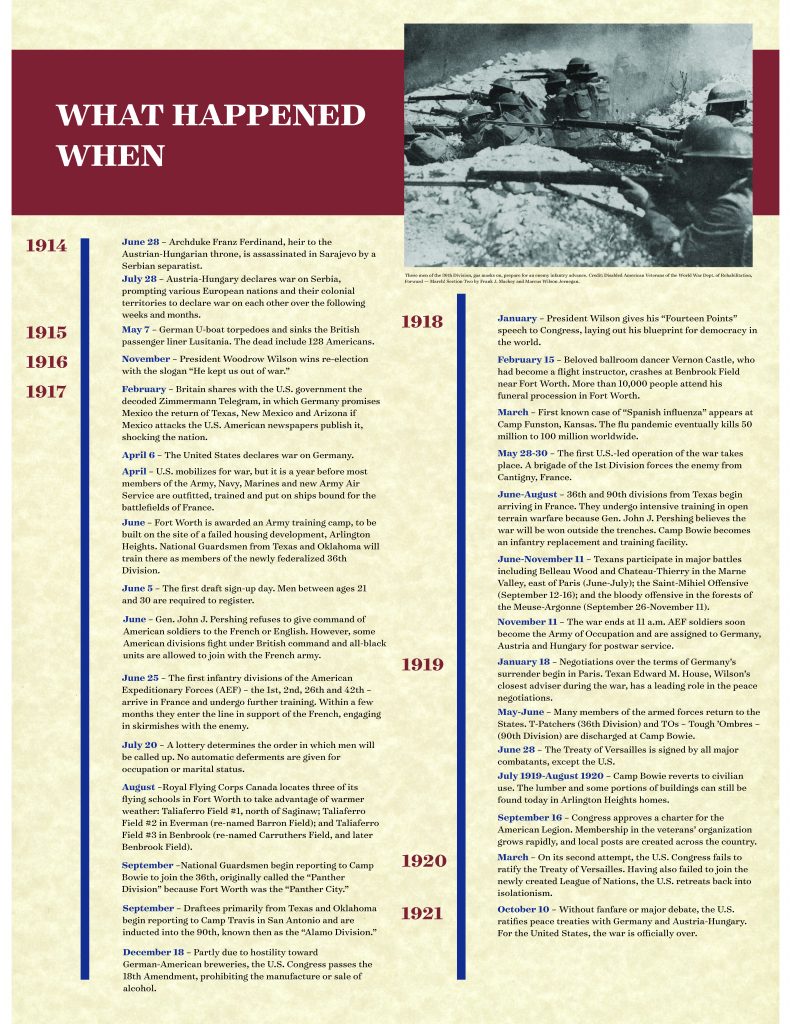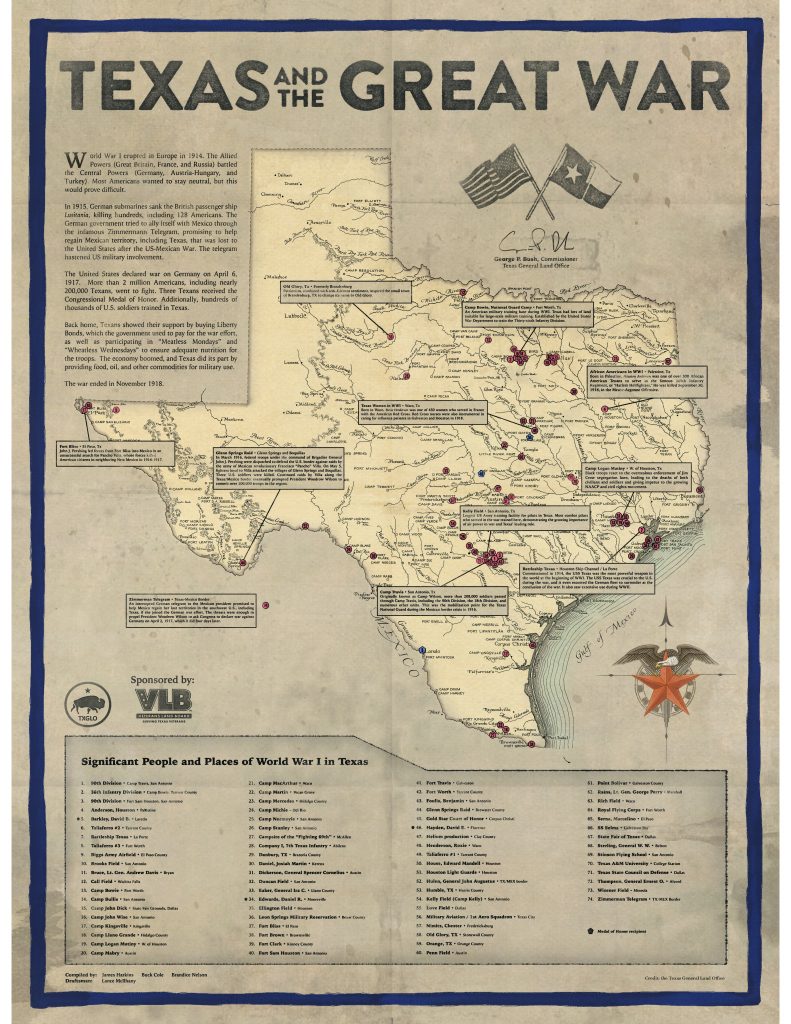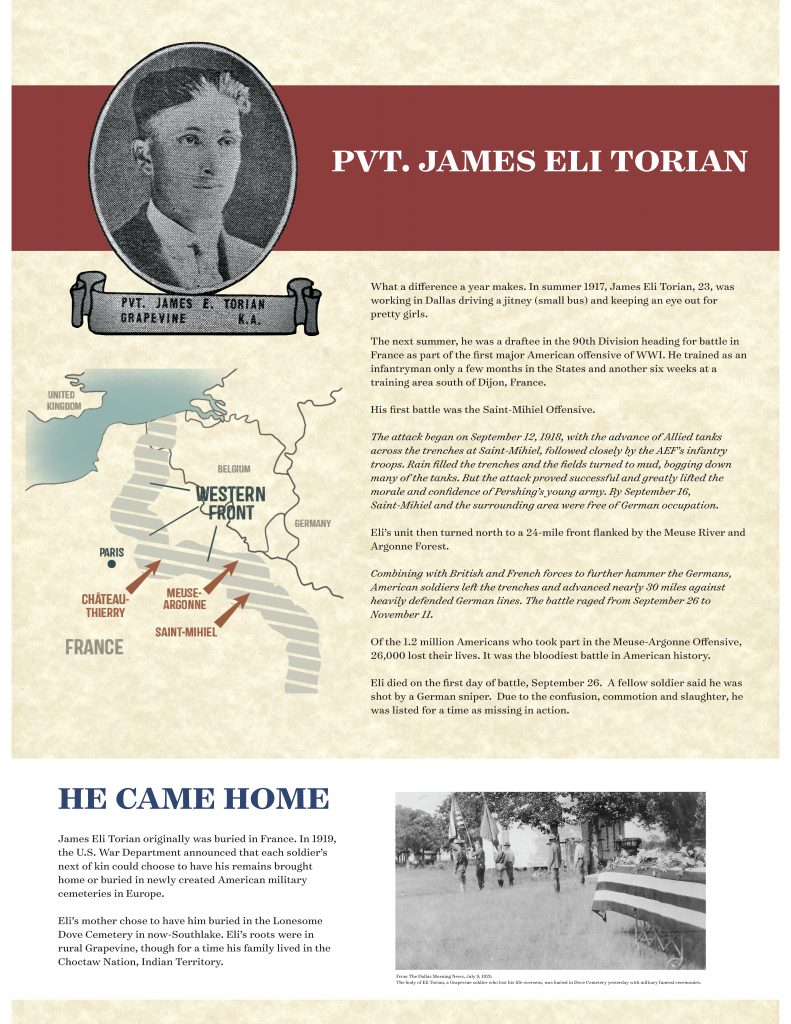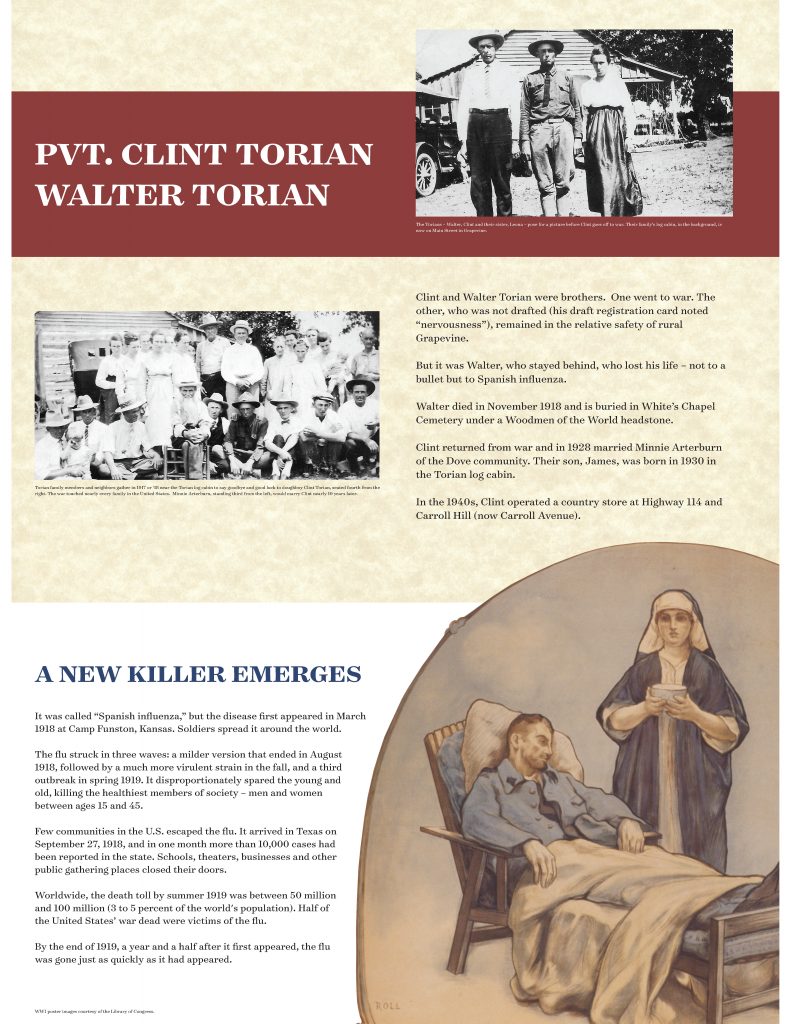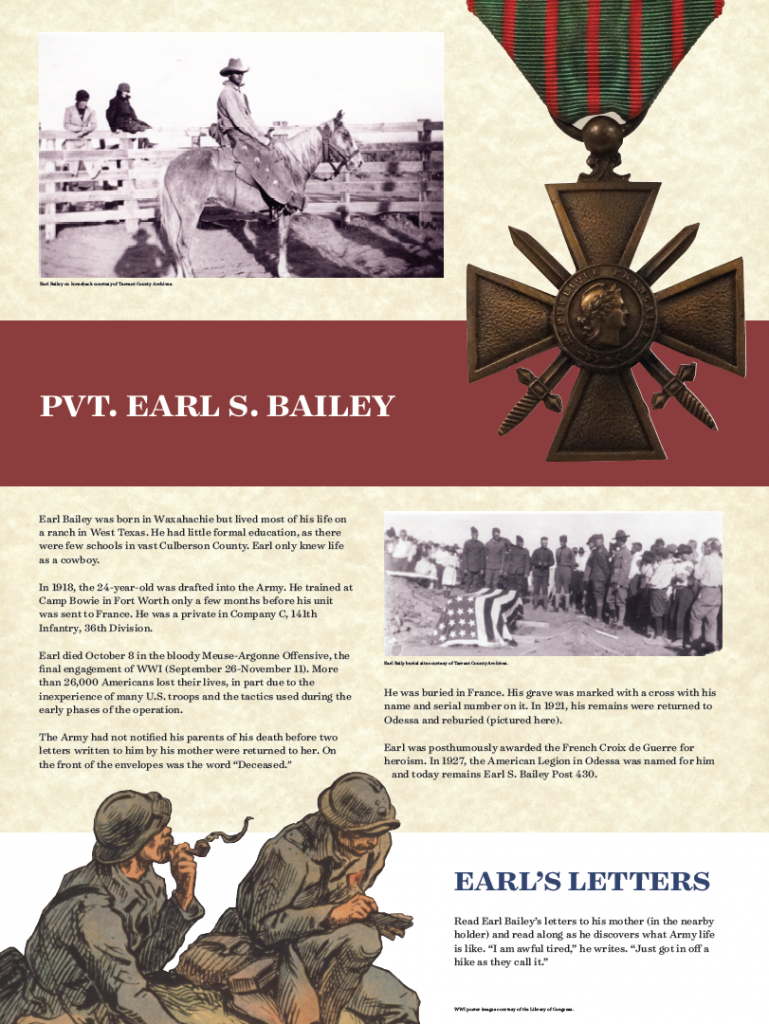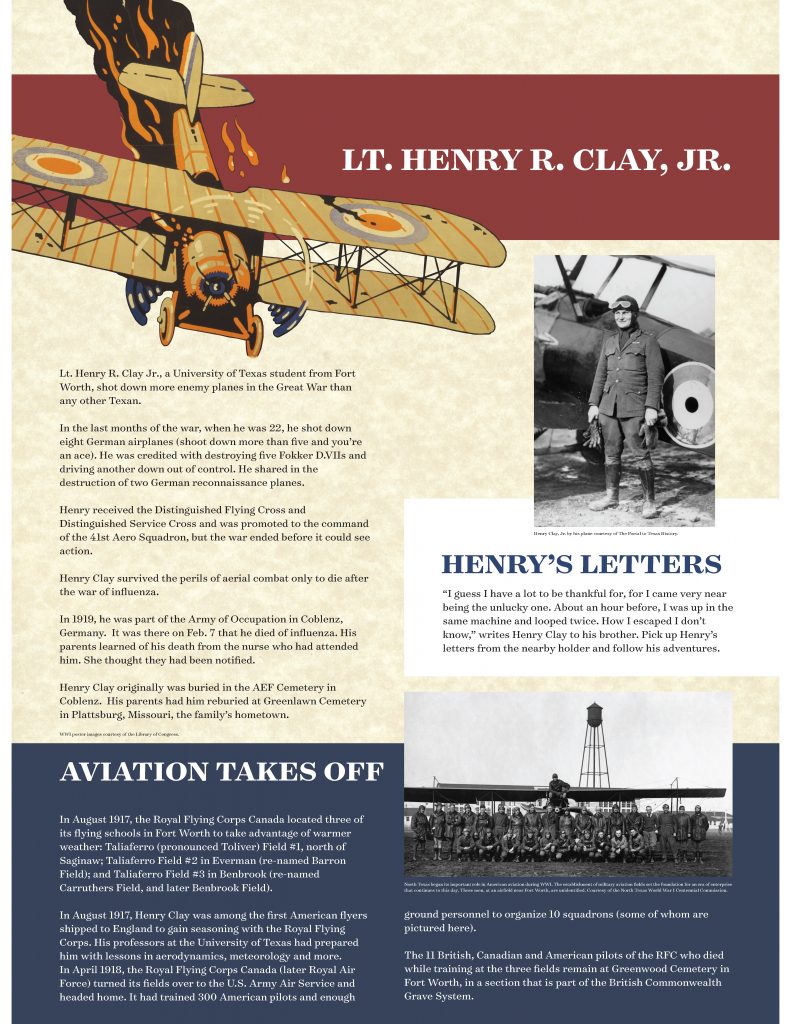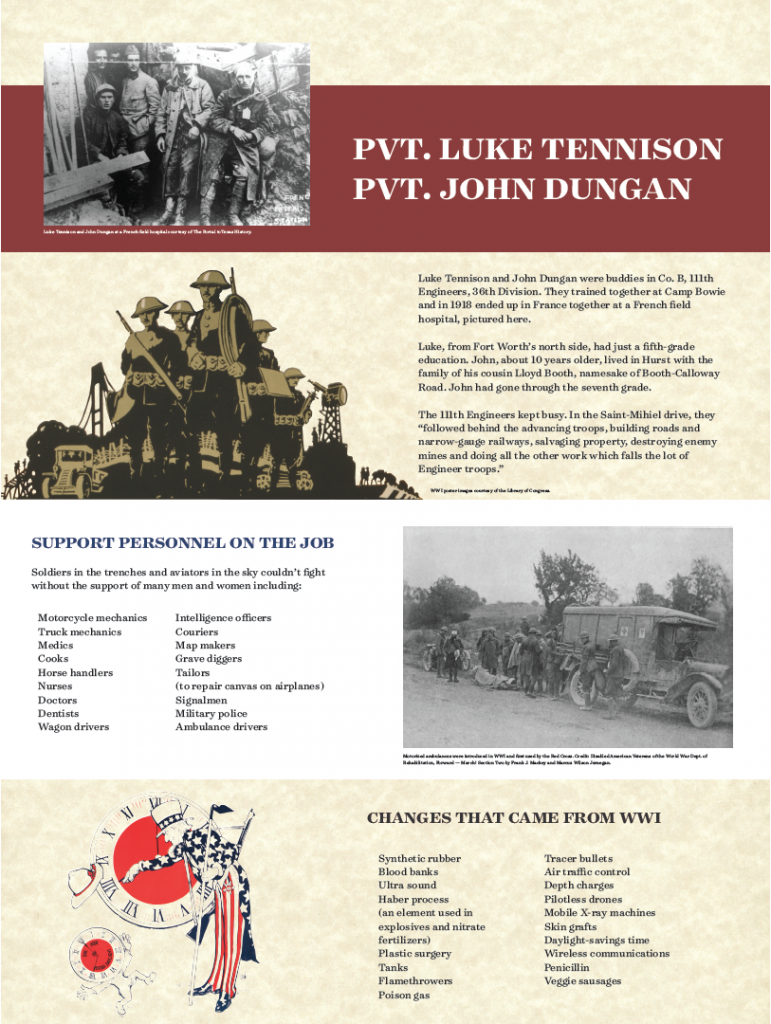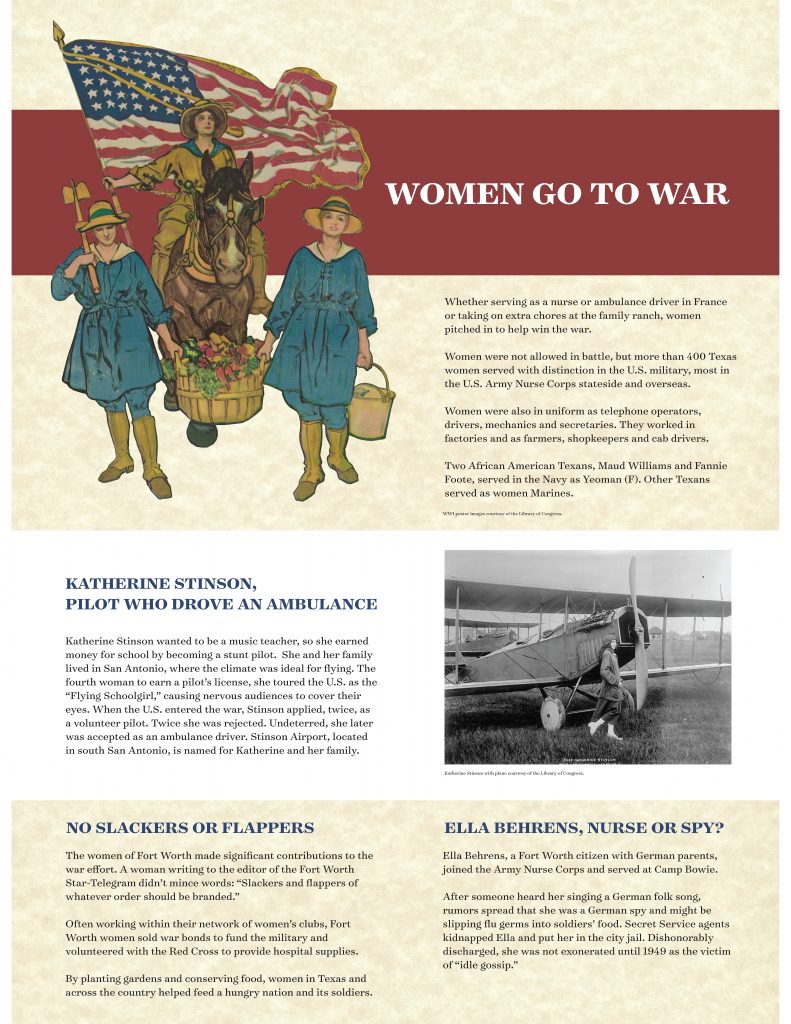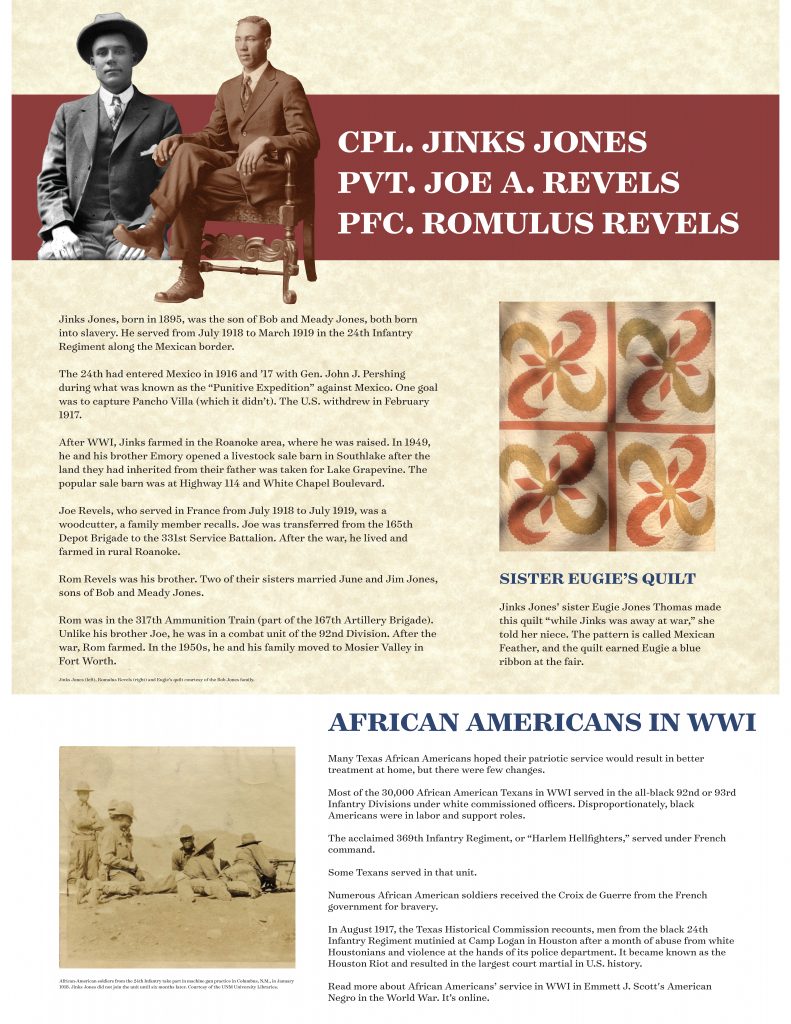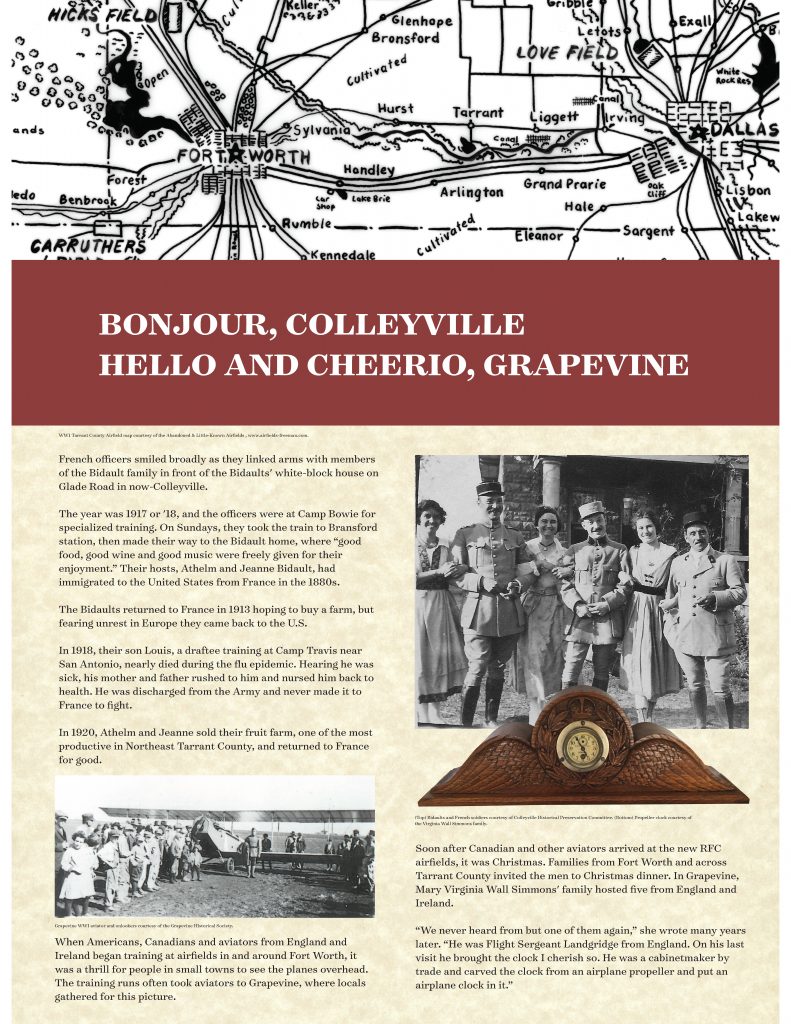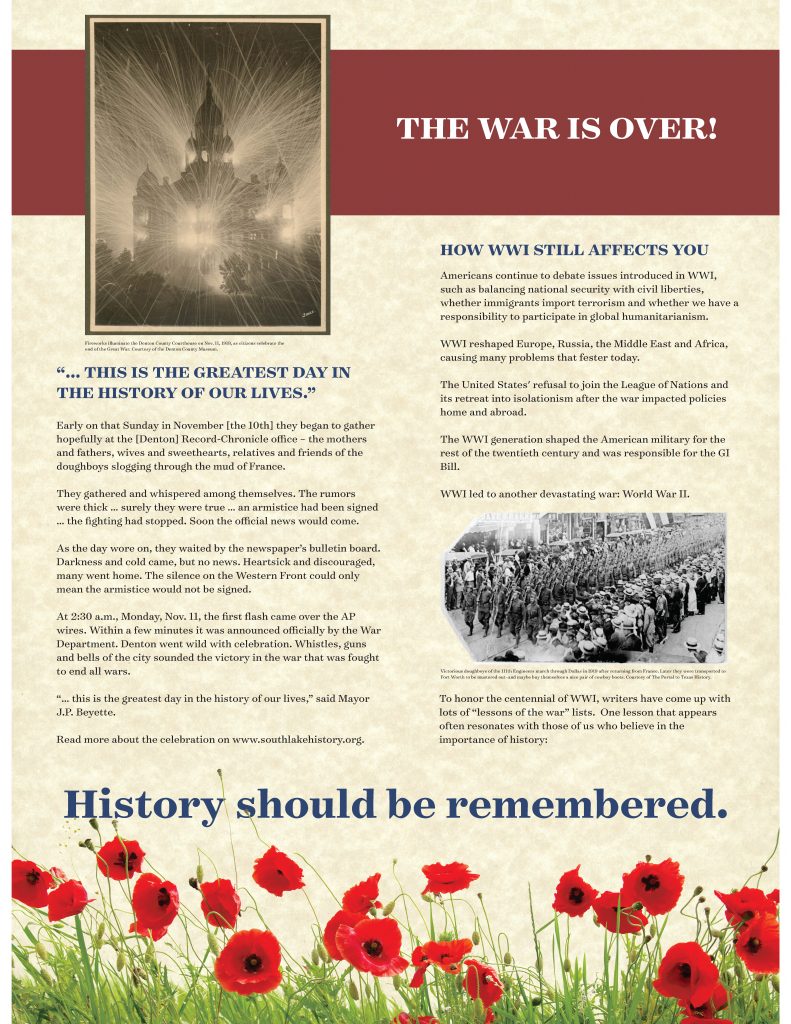 ---
Shared Stories: Denton County, Southlake and the Wild West, 1840-1878
In 2017, the Southlake Historical Society partnered with the Denton County Historical Commission to tell the history of Denton County and Southlake through the eyes of the larger-than-life characters and everyday people who lived it.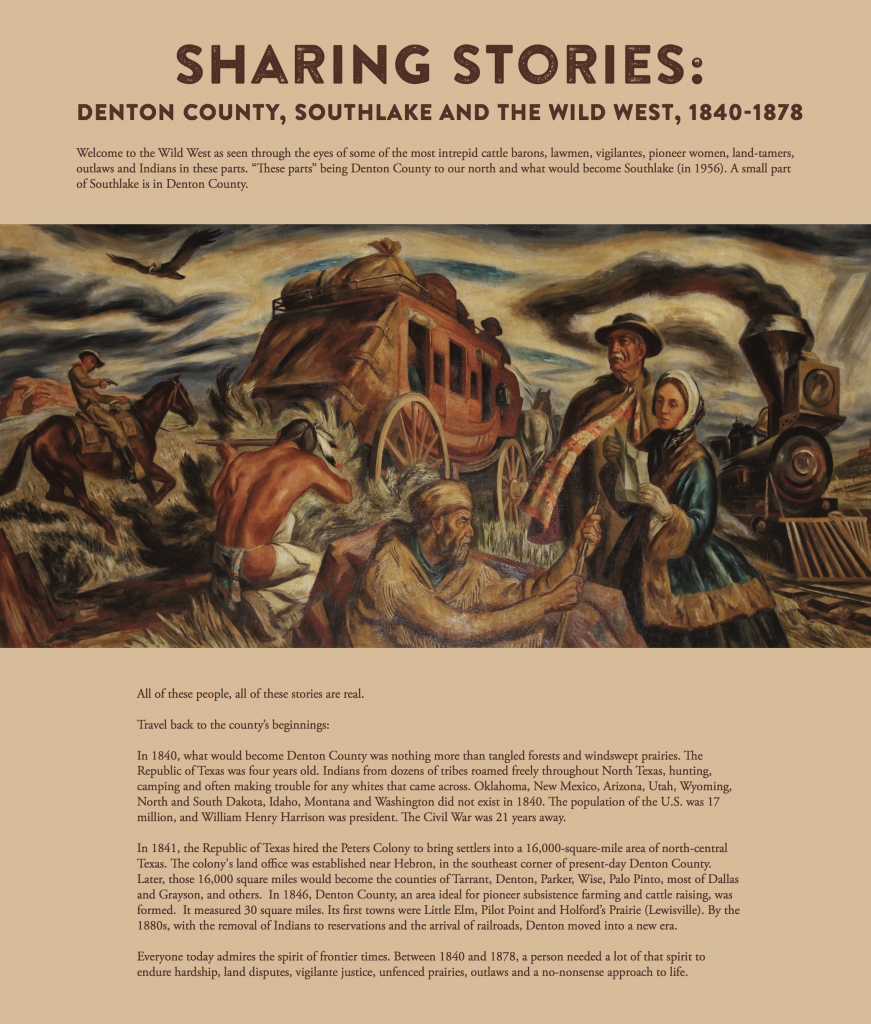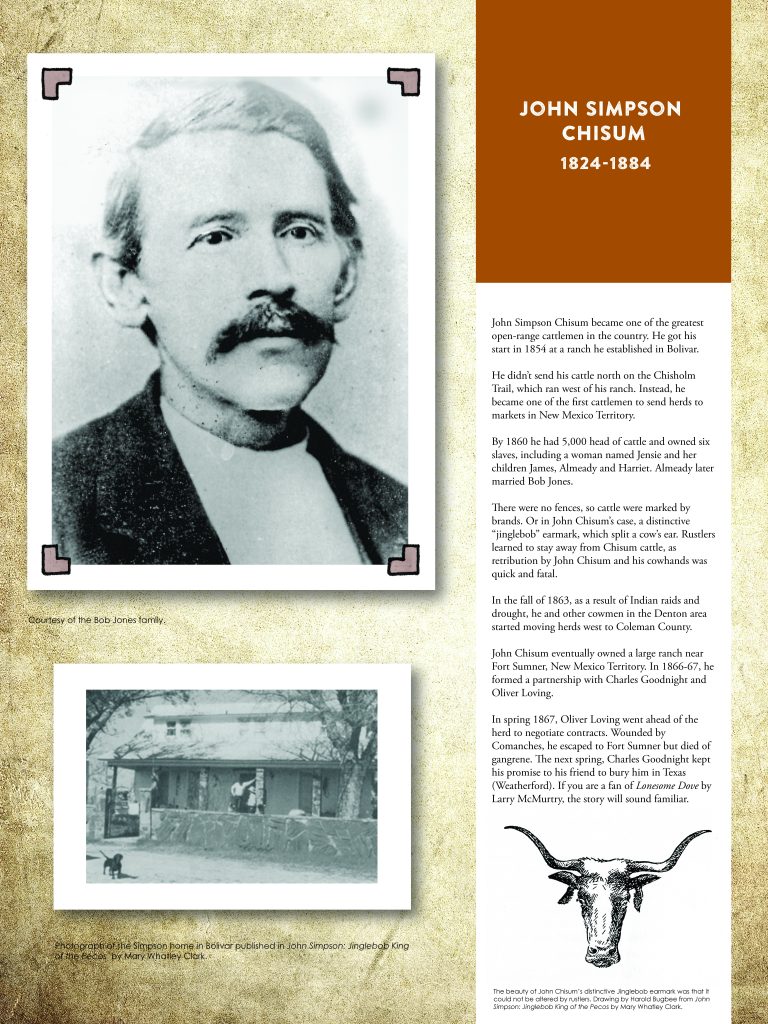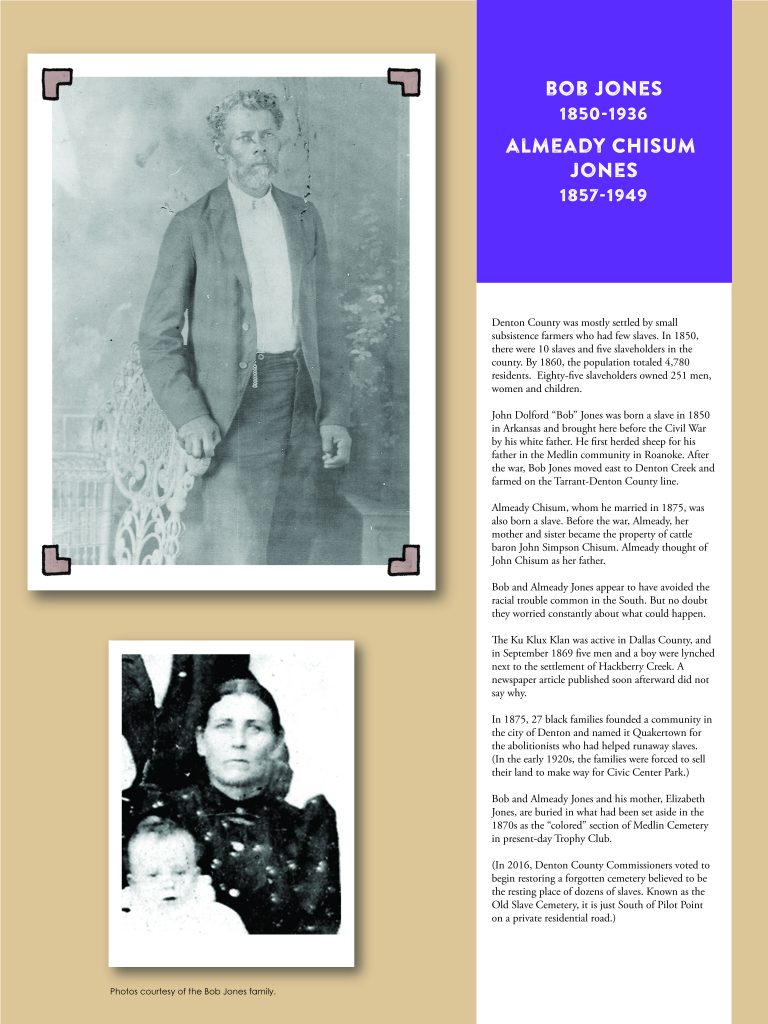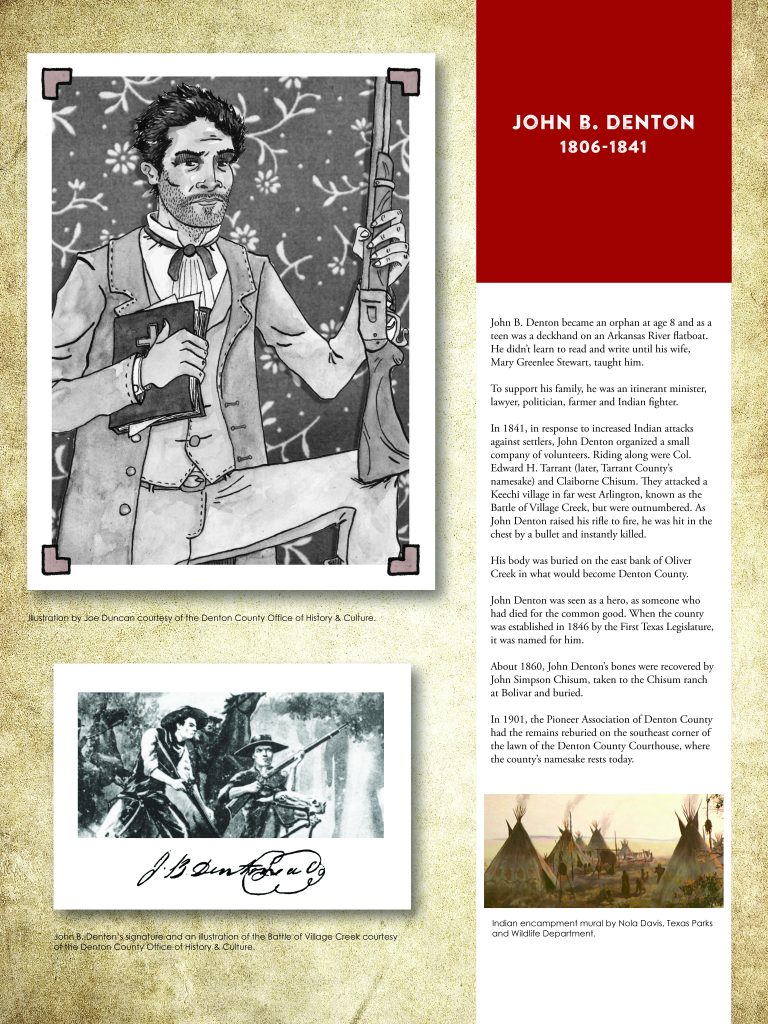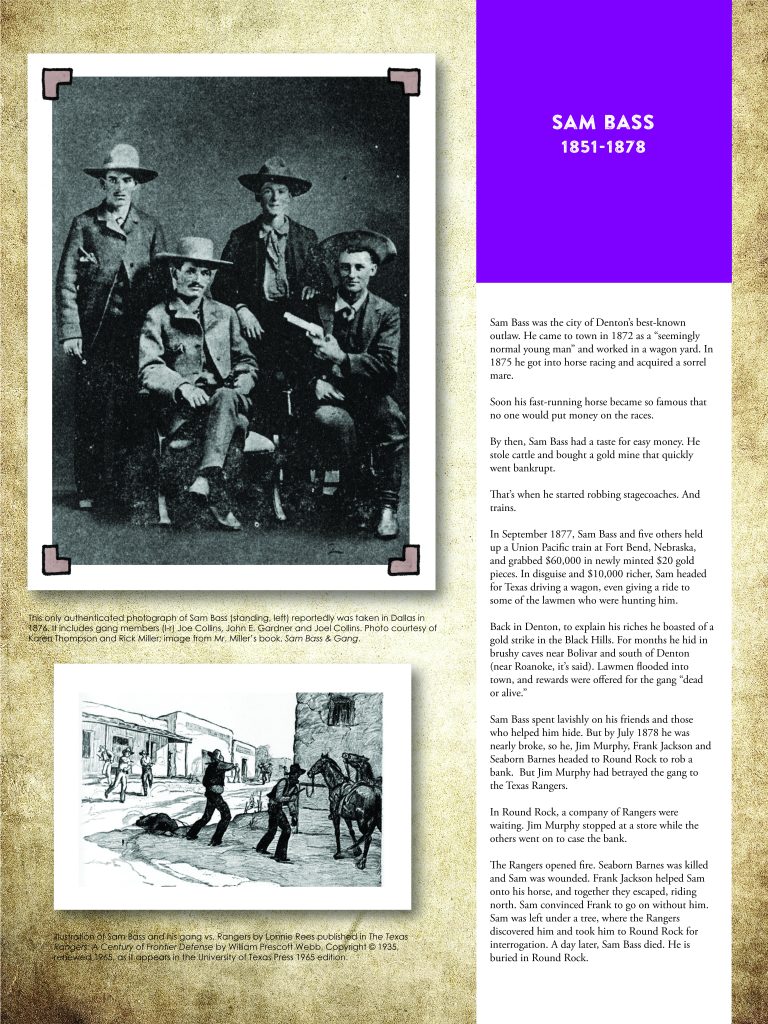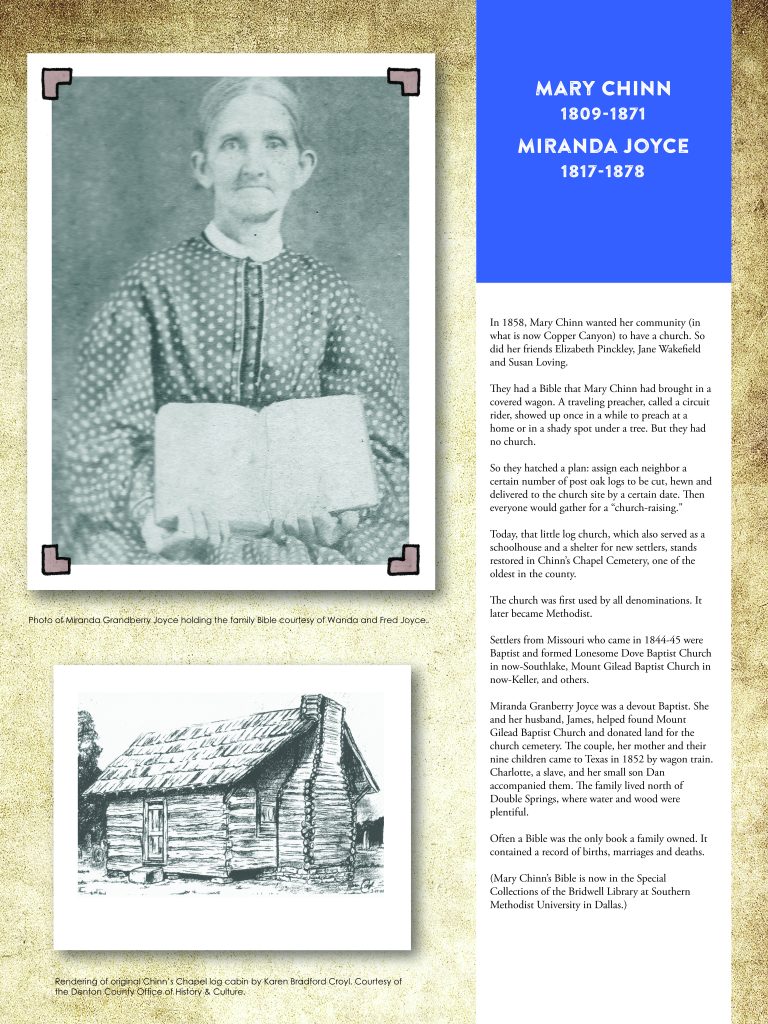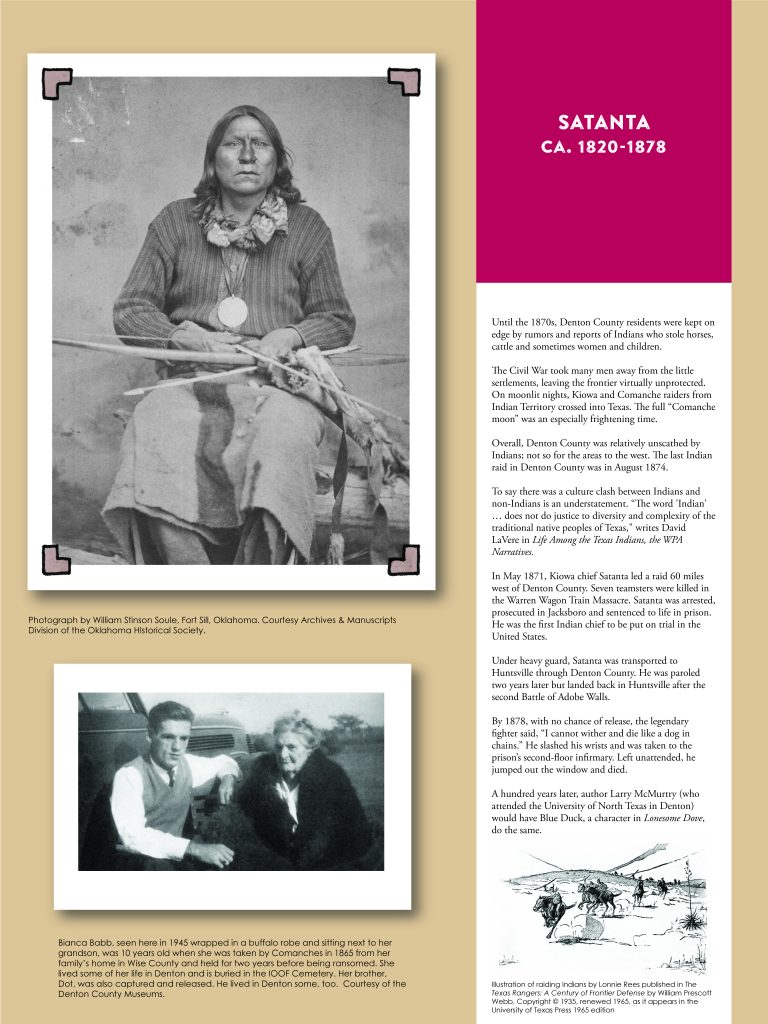 ---
Taking Flight: How Aviation Changed North Texas and Southlake
For more than 100 years, aviation has placed a significant role in shaping North Texas. From the 1950s, 10 or more landing strips, most of them grass, allowed pilots young and old to take to the skies over then-rural Southlake.

The society's 2016 exhibit showcased these.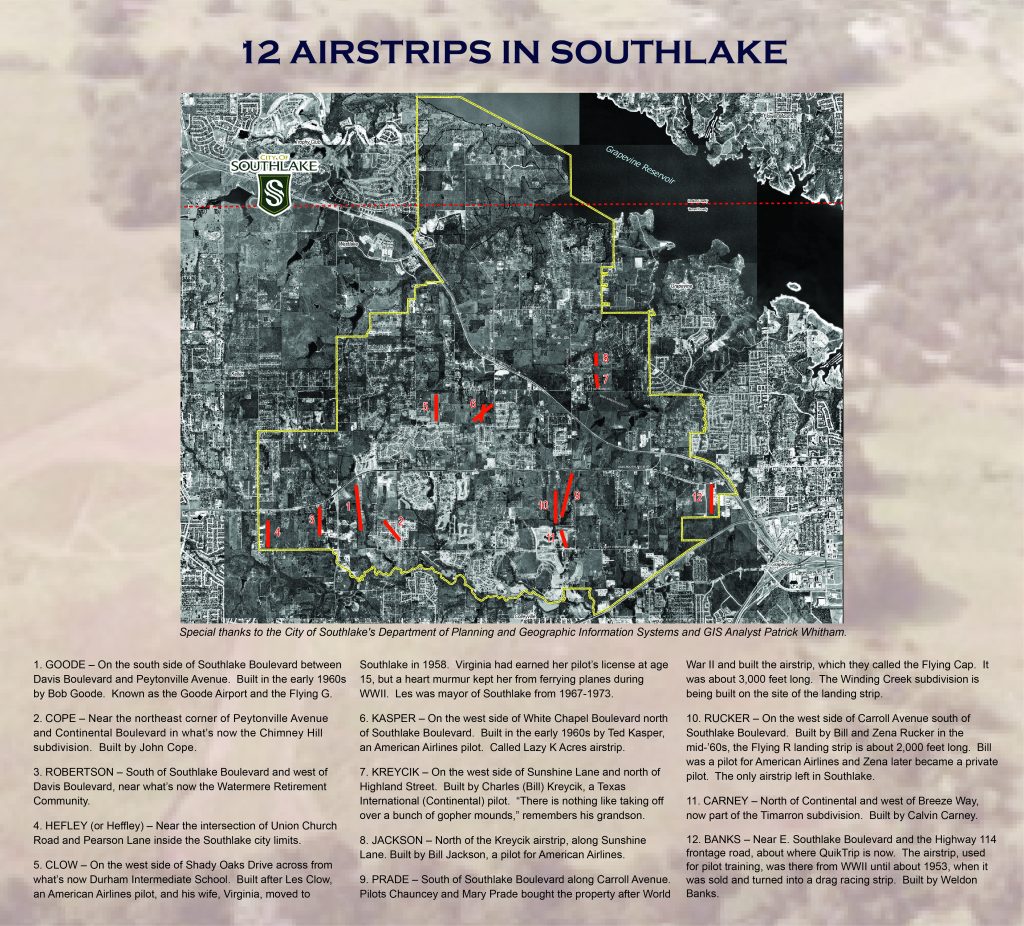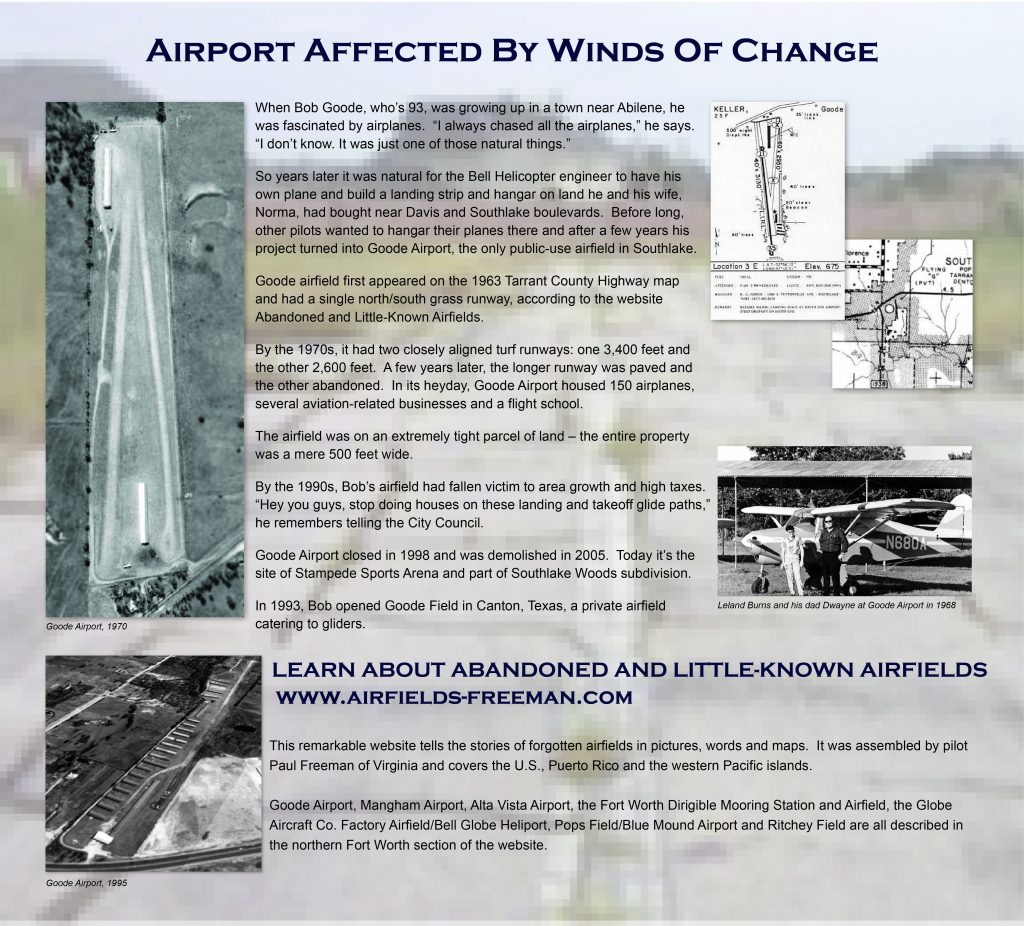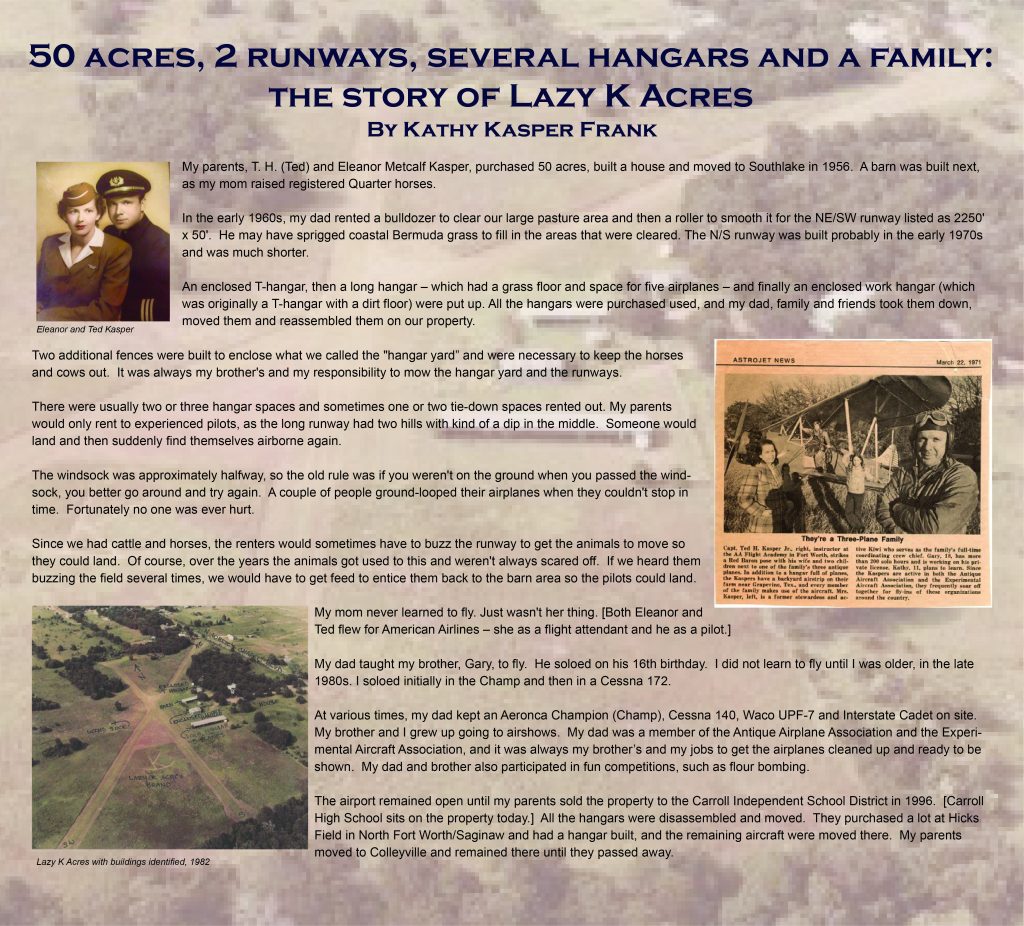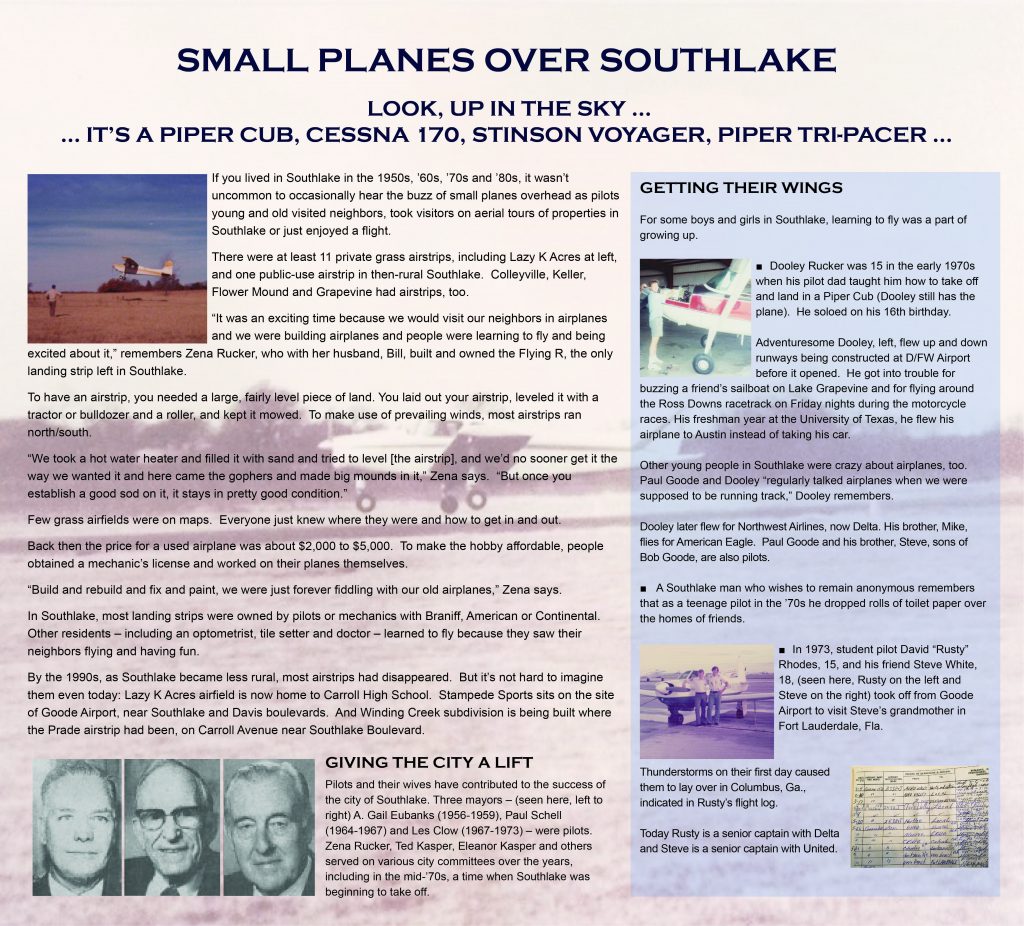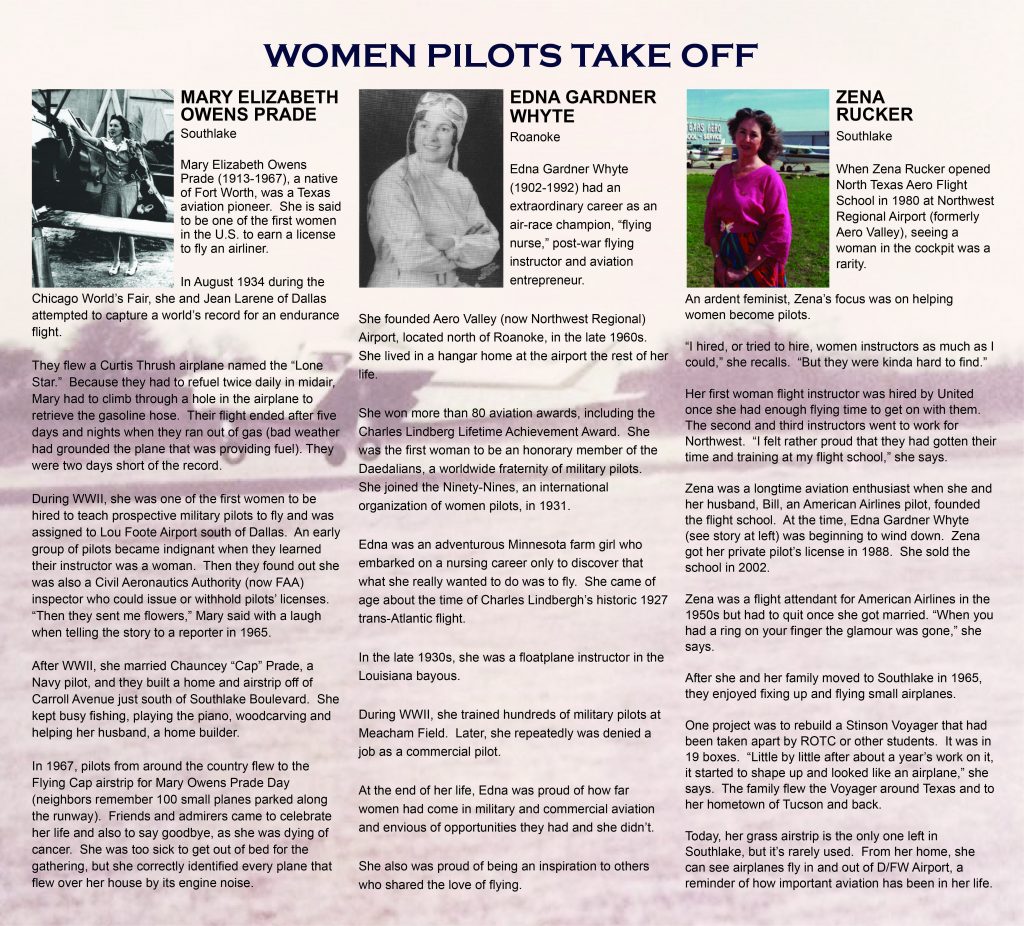 ---
A Walk Through Time: Historical Photographs of Southlake
In 2015, partnering with the Southlake Arts Council and Apex Arts League, the historical society presented an exhibit celebrating the history of our community through historical photographs.