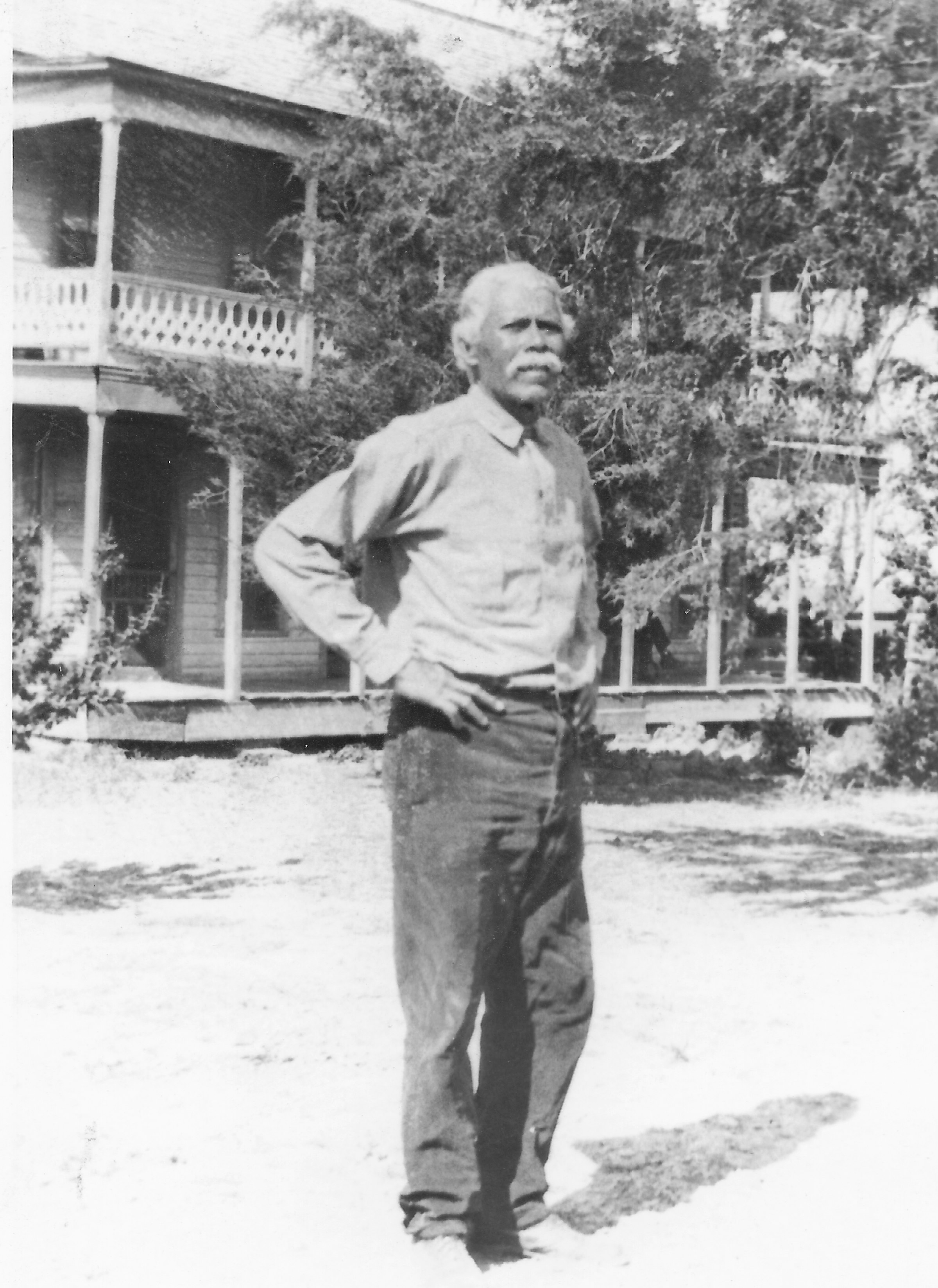 WHO WAS BOB JONES?
His name is on Southlake's largest park, a road, and the city's nature center and preserve. So who was he?
Learn the fascinating story of Bob Jones and his wife, Almeady Chisum Jones, at our exhibit July 10-Sept. 4 in Southlake Town Hall. Enslaved until the end of the Civil War, they overcame the challenges of a mixed-race heritage with integrity and hard work, earning the respect of all who knew them. Newly uncovered documents, pictures and family heirlooms give fresh insight into their story.
EXHIBIT July 10-Sept. 4 in the Southlake Town Hall lobby and Southlake Library, 1400 Main St. Free.
EXHIBIT HOURS 10 a.m.-8 p.m. Monday-Thursday and 10 a.m.-6 p.m. Friday and Saturday
RECEPTION 5-6:30 p.m., Sunday, July 26, Town Hall. Enjoy iced tea and cake (Jones family recipe). Free, everyone welcome, no RSVP. PLEASE WATCH HERE FOR ANY CHANGES IN RECEPTION PLANS.
CANCELED: The orchestra at White's Chapel UMC in Southlake will not be playing this summer, so the performances that were to include conductor Dr. William LaRue Jones, Bob and Almeady's youngest grandson, are canceled.
Above: Bob Jones in front of his family's home. For more photos and information, click on History of Southlake tab above, then Bob Jones.
******
MAKING HISTORY IN 2019
'Ghosts of Southlake Past' appeared

At historical Medlin Cemetery in now-Trophy Club on Nov. 2, local re-enactors brought to life the stories of Bob and Almeady Jones and their daughter Eugie Jones Thomas; Confederate soldier Joseph Loving, age 52; Mitty Medlin Harris, who died in childbirth and was the first person buried in the cemetery; and Roanoke merchant William Prewitt and his clever wife, Willie Prewitt.
Photos: (top) Southlake Councilman Ronell Smith (standing with the crowd), Rachel Smith (far right) and Ali Smith portray Bob Jones, his wife Almeady Chisum Jones and one of their six daughters, Eugie Jones Thomas.
Emma Close (second row, left) tells the story of Mitty Ann Medlin.
Trophy Club Mayor Nick Sanders and Miranda Wallace (second row, far left in photo on the right) re-enact Roanoke settlers William and Willie Prewitt.
Paul Porter (third row) tells the story of Joseph Loving.
Visitors listen to cemetery tour guide and SHS board member Claire Johnson (bottom row).
Where it all began
"The 1919 Carroll Hill School: Where it all began," our exhibit July 12-Sept. 6 in the lobby of Southlake Town Hall, told the story of the plain country school where Carroll ISD AND the city of Southlake began.
Learn more about the school and see a drawing of it in 1919 under Buildings & Markers, above.

The school you see today, at 1055 N. Carroll Ave., includes additions made in 1945 and 1951. Windows were bricked in in the 1990s and the building was painted.
The school is not open to the public. But you can walk around it and imagine simpler days at a building that is "an example of the early pioneer spirit of this area. In this throwaway society it is important to have an anchor to the past."
Those words were spoken at a Carroll ISD trustee meeting by Mary Ann King, granddaughter of the school's namesake, B. Carroll.
If you have reminiscences or photographs of the school, we would love to talk to you! Email us at southlakehistory@gmail.com.
HELP US BRING HISTORY ALIVE
Your donation to the Southlake Historical Society, a 501(c)3, will help us bring history to Southlake residents and visitors.
Click the

DONATE

button, above right.
Or become a sponsor for our summer 2020 exhibit:
Bob and Almeady Jones: A true story of resilience, courage and success
Our Director of Development, Rebecca Utley, would love to talk to you.
Email her at southlakehistory@gmail.com
"If history were taught in the form of stories, it would never be forgotten."
-- Rudyard Kipling