---
Southlake Boulevard (Farm to Market 1709) – When you steer your horsepower onto this street, you're traveling on the old wagon road between Keller and Grapevine. Of course, it's been leveled and straightened over the years; in the 1870s, the road had 26 90-degree turns. To find lots of interesting information about old roads in now-Southlake, swing by the Southlake Public Library in Town Hall and look at "An Historical Perspective of Southlake and Vicinity" by E.I. "Jack" Wiesman of Southlake, in the Local History section next to the magazines. Read here, in "Our Rich Past," about the road in the 1950s.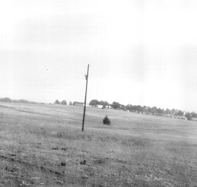 Blossom Prairie and Bunker Hill – From the mid-1800s on, determined and courageous folks heading west by wagon train – some to California's gold fields, others to find a new home – made camp at Blossom Prairie, where spring water was abundant and firewood was plentiful. At times, as many as 100 covered wagons camped there. The site is near the corner of White's Chapel and Southlake boulevards (of course those roads did not exist back then).
To reach Blossom Prairie from the California Crossing of the Trinity River (near Dallas), travelers spent a long, hard day rolling through prairies and picking their way through the thickly forested Eastern Cross Timbers. Meadows such as Blossom Prairie existed within the Cross Timbers.
The adjacent Bunker Hill, where the water tower is, was the highest hill around and served as a lookout point (the hill was lowered a few feet when the park was built in 1976).
Location: Near the intersection of White's Chapel Boulevard and Southlake Boulevard.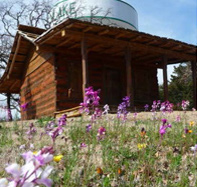 Replica log house built with logs cut and hewn about the time Abraham Lincoln was president – A single-pen (one-room) house built of post-oak logs with a stone fireplace was constructed in 2008 by noted log cabin restorer Bill Marquis using antique tools and centuries-old methods. The support columns for the back porch are 1853 bois d'arc telegraph poles that once stood along the Butterfield Stage route in Wise County. The red clay between the logs is local and historically correct. See the "Log House" page for a blog, Q&A and more.
Location: Off White's Chapel Boulevard, close to Southlake Boulevard, near the water tower.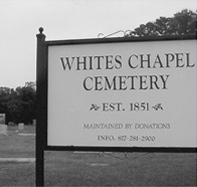 White's Chapel Cemetery – The first recorded burial, in 1872, was of an infant whose westward-heading parents were camping at Blossom Prairie (north toward the water tower). Many area pioneers and their families rest here, including Elihu Newton, who served two terms in the Texas legislature. Some graves are marked with small fieldstones. (If you go into this or any other cemetery, remind children not to climb on tombstones. The broken stones you'll see weren't damaged by "the elements" but by humans.) Burials are still taking place here, but all plots have been spoken for.
Location: Corner of Southlake Boulevard and White's Chapel Boulevard.
White's Chapel United Methodist Church – See all the steeples at the church founded by settlers from Dade County, Ga., who arrived here in 1871 after traveling three months in wagons, ox carts and buggies. The first church was made of logs. The smallest of the three churches you see today (the one that's been rebuilt around back) includes wood from the White's Chapel church built in the 1920s, pictured here. Founders' Chapel, as it's called, is a representation of an old church.
Location: Corner of Southlake Boulevard and White's Chapel Boulevard.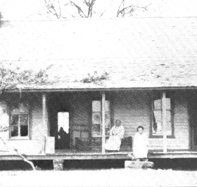 Jellico community – This once-lively community consisted of a general store and post office, cotton gin, grist mill and sorghum syrup press and was established in the late 1880s. Due to economic hardships, it was gone by 1912.
Location: Corner of Southlake Boulevard and Davis Boulevard, near Sprouts; a historical marker faces Southlake Boulevard.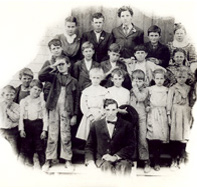 Lone Elm School – Near Jellico's "downtown" was Lone Elm School, where 20 to 40 students learned the 3 R's during the yearly five-month school term (the other months, kids helped on the farm). After the school closed, students attended other area schools.
Location: Site is near Southlake's west fire facility, Southlake Boulevard and Davis Boulevard.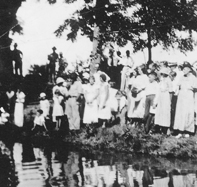 Baptizing hole – One of several in the area was located in back of Sonic, about where the Dumpster is, on what was called the Jellico branch.
Location: Sonic is a little south of the intersection of Southlake Boulevard and Davis Boulevard.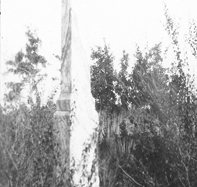 Thomas Hood Cemetery – This graveyard is just off of Peytonville Avenue in the Coventry Manor subdivision. Thomas Hood was only 35 when he died in 1859 in an epidemic. His grave is unmarked. Legend has it that a horse thief who was "strung up" was the first person buried here, also in an unmarked grave. Civil War veterans and others also rest there. Today, the grounds are maintained by the homeowners association and other local volunteers, most recently members of the Abiding Grace Lutheran Church. Efforts to establish a cemetery association are ongoing.
Location: Off Peytonville Avenue in the Coventry Manor subdivision.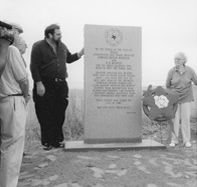 Monument to Troopers H.D. Murphy and Edward Bryan Wheeler – On Easter Sunday 1934, gangsters Bonnie and Clyde – or a member of their gang – killed the lawmen when they stopped to help what they thought were motorists having car trouble. Southlake resident Jack Cook, 95 (who was honored by the city with Jack Cook Day for having experienced so much of Southlake's history), passed by Bonnie and Clyde just before and after the troopers were killed.
Location: SE corner of Dove Road and the Texas 114 frontage road.
Lonesome Dove Baptist Church – Founded in 1846 by the area's first white settlers, this church has been at the same site (but not in the original building) since 1847. The name may have originated when the pioneers heard the lonesome call of a dove and associated it with their own feelings of isolation. In the 1960s, the church changed its name for about a month to First Baptist Church, but fortunately for writer Larry McMurtry (who said he spotted the name on a church van), the name Lonesome Dove was restored. The church recently was renamed The Dove.
Location: 2380 Lonesome Dove Road.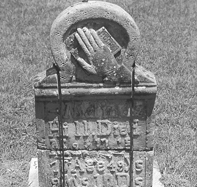 Lonesome Dove Cemetery – Many Southlake pioneers and their descendants are buried in this cemetery, including Ambrose Foster, a veteran of the War of 1812. If you have a connection to people already buried in Lonesome Dove, you can buy a plot and be buried there, too.
Remember Cynthia Ann Parker, the girl captured by Comanches and later returned to her white family? Malinda Frost Dwight Hill, who is buried at Lonesome Dove, was living at Parker's Fort when Cynthia Ann was taken. Malinda's father and brother were among those killed when they stayed behind to give family and friends a chance to flee; it took 16-year-old Malinda, her husband, their infant daughter and others three harrowing days to reach safety. Some of Malinda's descendants, including cemetery caretaker Jack Cook, still live in Southlake. Her tombstone, carved by one of her sons, is pictured here.
Location: Next to the church at 2380 Lonesome Dove Road.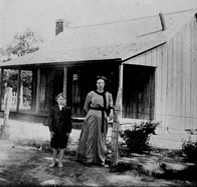 Dove community – By the turn of the 20th century, "the Dove" included a school, a blacksmith, a store and post office (inside the store), a cotton gin, a Woodmen of the World (a fraternal organization) Hall and, the center of the community's activities, the church. By the 1930s, overfarming and other factors had caused the community's decline.
Location: Corner of Dove and Lonesome Dove roads.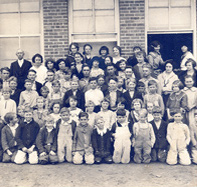 First Carroll School – Built in 1919 after schools at White's Chapel, Dove, Sams and Old Union (formerly Easter) were merged to form Carroll Common School District No. 99, the three-room brick school quickly became the heart of the rural area west of Grapevine now known as Southlake. Grades were 1 through 9, with grade 10 added by the 1930s. Students wanting to attend high school went to Grapevine. The early grades were held in a nearby wooden building. After World War II, three rooms were added to the brick school. In the early '60s, a high school was built next door (now part of Carroll Intermediate School), and in 1965, 24 seniors were the first to graduate.
Also significantly, the 1919 Carroll School was where residents came in 1956 to vote on whether to become the Town of Southlake.
Location: Near the corner of Carroll and Texas 114.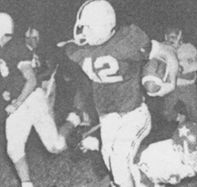 First football field – Dragon football got its start in the early '60s on a field just southeast of the 1919 school. To prepare the 80-yard field – that was all there was room for – Supt. Jack D. Johnson and another man laboriously planted sprigs of grass, then took turns visiting the field at night to keep sprinklers moved around. PE students got their exercise by running through the field to pick up rocks. Later, a contractor working on the school extended the field to 120 yards, including end zones. Today, the field is known as the lacrosse field.
Location: Behind the 1919 school.
Experience Dragon football fever from its beginning with DVDs you can check out from the library. Watch the people who founded the program tell how they did it, plus see old film clips of early Dragons in action.
Thomas Easter Cemetery – Did you know that the hill in front of T.J. Maxx is a pioneer cemetery established in 1862? A former owner of the property, thinking the cemetery would hurt his chances to sell the land, is said to have thrown the headstones into a creek. Some were recovered, but their exact placement is unknown. The Easter School once stood alongside the burial ground. Recently, descendants of Thomas Easter and his wife, Charity, placed a granite marker at the site.
Location: Southlake Boulevard between Nolen Drive and Gateway Road.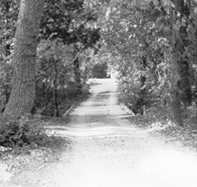 Crooked Lane – Travel Crooked Lane between Nolen Drive and Kimball Avenue and you're on part of the old stage line between McKinney and Birdville (it was unpaved, of course). Before that, it was an Indian trail.
Location: East of Southlake Boulevard off of Nolen Drive.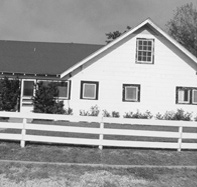 McPherson-Fechtel farm – You know this spot today as the "old" part of Town Square, but for many years it was a chicken farm. (For that matter, until about 1990, some of what's now Timarron was a hog farm.) The park in back of the Hilton Hotel is named for the McPherson family, which arrived from Alabama in 1893 in covered wagons.
Location: Near corner of Southlake Boulevard and Carroll Avenue.
Pioneer log house site – Until 1996, a one-room, 1865-era log house stood near the front of what is now DSW Shoes. Someone reportedly lived there until the 1940s. The house was disassembled by the Southlake Historical Society, and logs from it and two other structures were used to reconstruct a log house in Bicentennial Park. Until about 2006, when the Central Market shopping center was built, you could see a trace of a road lined with trees that had led to the house.
Location: Corner of Southlake Boulevard and Carroll Avenue.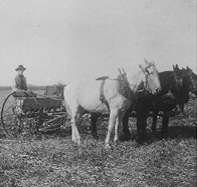 Old Union community – Around the turn of the last century, this community, located near what's now Brumlow Road and Continental Avenue, consisted of a school, a lodge, a store and several churches. Later, Union Church Road (for Old Union Primitive Baptist Church) was renamed Continental as a nod to the Continental Oil Co. Lope-up-n-Hitch, the site of community picnics and other social events, was nearby.
Location: Near the intersection of Carroll and Continental avenues.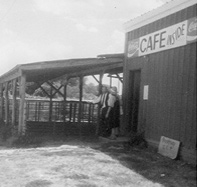 Grapevine Auction Barn and Cafe – Run by brothers Jinks and Emory Jones, the youngest sons of Bob and Almeady Jones, the livestock auction barn opened in 1948 after much of the Jones' land, and that of their neighbors, was taken by the Army Corps of Engineers for Lake Grapevine.
The cafe, run by the men's wives, Eula and Elnora, who were sisters, is thought to be the first integrated cafe in Texas. White farmers and ranchers and black truckers sat side-by-side at the cafe's eight stools and two tables to eat chili, stew and red beans.
The family ran the business until 1974, when it was leased out. The site of the auction barn and cafe, along Texas 114 near White's Chapel, was swallowed up by the highway's expansion. Just south of the auction barn was a popular flea market, started by Eula Jones, that closed in 2007 after 60 years.
Location: Near the intersection of White's Chapel Boulevard and Texas 114.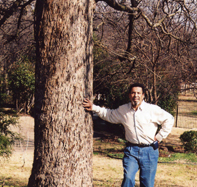 Mount Carmel Baptist Church and Walnut Grove School, built for members of the African American community – Bob Jones, born in 1850 the son of a white man and a woman who was a slave, gave the land for the one-room frame church that opened in 1902. Members met there into the 1960s.
Dr. Bobby Jones (pictured at the site of Walnut Grove School) attended the one-room, eight-grade school that his grandfather Bob Jones built because his grandchildren could not attend white schools. Dr. Jones later appreciated the "extra" education he received: from first grade on, he could hear the older students reciting their lessons. The school closed in 1951 because its students were moving on to junior high or I.M. Terrell High, both segregated and in Fort Worth. In 2012, Carroll ISD named its new elementary school Walnut Grove. Learn more about the Jones family in the "Bob Jones" section.
Location: North on White's Chapel Boulevard near Bob Jones Road.
Bob Jones Nature Center – Encompassing part of the original Bob Jones property, the nature center is home to many species of plant and animal life indigenous to the Eastern Cross Timbers region. Visit www.bjnc.org to find out more.
Not to be confused with Bob Jones Park, home to many sports fields.
Location: Bob Jones Nature Center, 355 E. Bob Jones Road.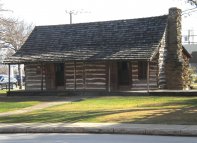 Grapevine's Main Street and Nash Farm – For shopping, movie-going and catching the train, people in the rural area west of Grapevine (now Southlake) went to Grapevine. On Main Street, visit the Cotton Belt Depot and Museum (ask for a walking-tour map) and the 1940s restored Palace Theatre. On Ball Street you'll find the Nash Farm, which reflects Southlake's agrarian heritage, too. Also on Main Street, don't miss the Torian Cabin, which stood near the intersection of Dove and Lonesome Dove roads in Southlake until 1976, when it was donated to the Grapevine Historical Society, taken apart log by log and reassembled on Main Street. Jack Cook, 95, who was born in the Dove community, remembers spending the night there many times in the '20s and '30s. (Read Dave Lieber's story about Mr. Cook, the longtime caretaker of the Lonesome Dove Cemetery, in the "People" section.)
Location: Several miles east of Southlake, between Northwest Highway and Highway 121.